Food
Man Makes Sweet Corn With Fresh Cream & Chocolate Syrup, Foodies Ask "Aakhir Kyon?"
We have come across many weird dishes in the past couple of years and the most surprising thing is that majority of them are getting cooked by street vendors and people are having them as well. If you remember, some time ago we told you about Oreo pakodas, Chocolate maggi, Milk Cola, Ice-cream Dosa, etc. and now we are show you a dish of sweet corn but with a twist.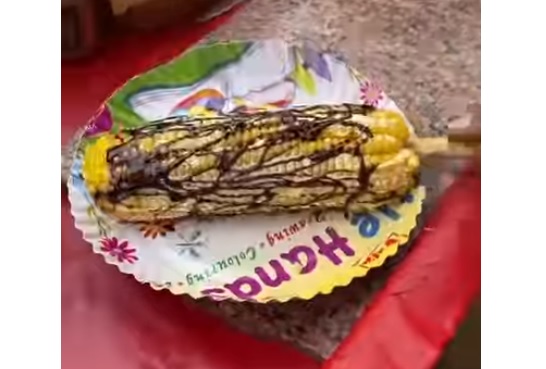 Food blogger Anikait Luthra shared a video which a street vendor was seen making Chocolate Sweet Corn. The video which has been shared on Instagram is captioned as, "Most weird Chocolate sweet corn?"
In the video, the street vendor applies butter on the boiled corn and then he adds chocolate syrup, fresh cream and other ingredients.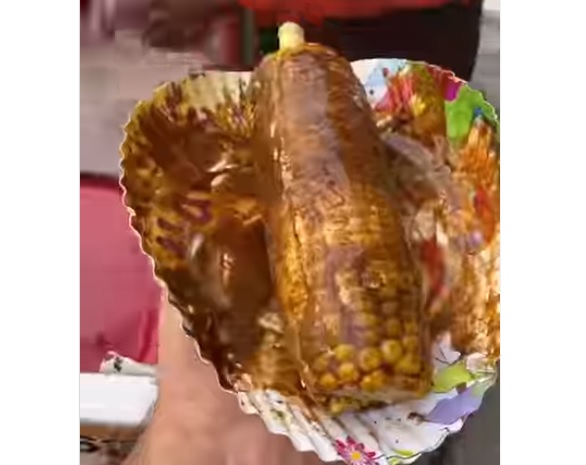 Here is the video of the recipe, watch it at your own risk:
Click to watch this video directly on Instagram
The video has sent netizens into a tizzy and they just can't stop reacting. Most of the foodies have expressed their displeasure over it; while some say that people nowadays add cheese and chocolate to every other dish and ruin their original taste, few others lash out at the vendor for spoiling their love for corn as they won't be able to enjoy simple corn like earlier now. Some even call it a food crime and there are several others who have used funny one-liners to express their views on it.
Check out some of the selected reactions:
#1

#2

#3

#4

#5

#6

#7

#8

#9

#10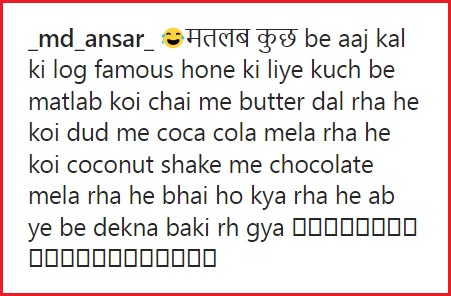 This is not the first time that we have seen people making strange dishes but the fact that people are also liking them is also a little strange. The same food blogger has also posted videos in which street vendors are seen cooking Maggi Pakoda and Fanta Maggi as well. We understand that fusion and experimentation result in creating new dishes but still people should come up with stuffs that make us crave for them rather than making us feel as to where the world is heading.
Share Your Views In Comments Below