Extras
Has Modi Been Better PM Than Manmohan Singh? Here Are 8 Comparisons That Will Give You The Answer
The Lok Sabha elections of 2014 became historical because of a single man. A man who single handedly drove his party to power, Narendra Modi. He became the face of India for his vociferous campaigning and his point to point pre-election promises. Without even looking at the candidate they were electing, people kept voting for BJP to bring in Narendra Modi as the new Prime Minister of India. A Modi-Wave had swept across the whole country.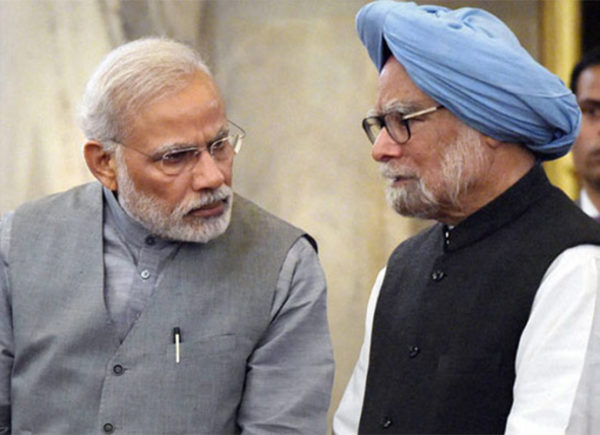 The results came in and Narendra Modi became the 14th Prime Minister of independent India. The mandate was massive, a landslide victory handed over NDA a government with almost no opposition. No party was able to garner enough seats to even form a stable opposition. Such was the trust bestowed upon Narendra Modi by the people of India.
What this meant was people were expecting Narendra Modi to stand apart from all the 13 Prime Ministers who assumed the PMO office before him. If not that, he was at least expected to better the performance of his own predecessor who was marred by corruption all through his tenure. Three years on, has Narendra Modi really been a better PM? Here is a little fact check that will show you Narendra Modi stands when compared to his predecessor, Manmohan Singh.
1. Industrial Production
Measured in terms of IIP (Index of Industrial Production), the industrial production has been a major setback for the Modi-led NDA Government. The consumer durables output in May 2014 stood handsomely at 11.1 percent. In March 2017, it has fallen seriously to a low of (-) 0.8 percent. The numbers reflect the failure of Modi Government in strengthening the industrial activity.
2. Number Of Foreign Trips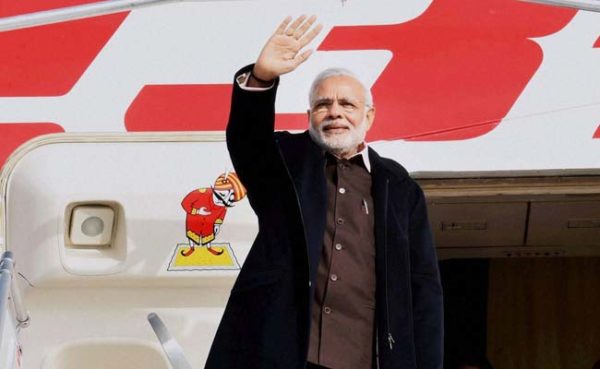 Narendra Modi's foreign tours have came under criticism on many occasions. Amit Shah, while defending PM Narendra Modi's long list of foreign trips, said that the former PM, Manmohan Singh, had also taken up the same number of trips but failed to bring any of his trips to the limelight. His claims are nowhere near being true though, as the number of foreign trips undertaken by Manmohan Singh during his first three years have been much less than that of Narendra Modi.
Precisely, in the first three years of UPA-I, Manmohan Singh visited a total of 27 countries while during the first three years of his second tenure with UPA-II he visited 36 nations. Narendra Modi with his NDA Government visited a total of 49 countries. On one hand, Narendra Modi has visited many countries without any significant deal or motto while Manmohan Singh visited a country only when he had a plan or a pact concerned with the country he was going to visit.
3. GDP Growth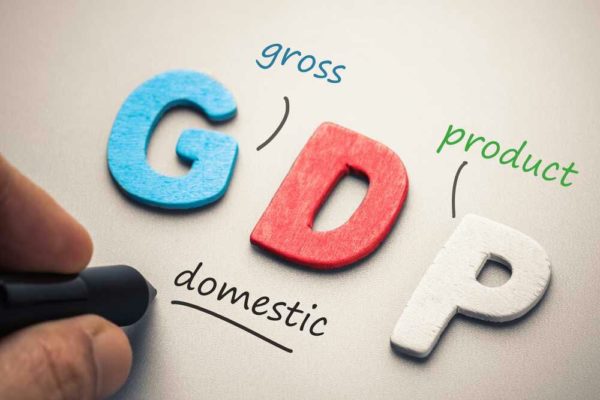 The average GDP growth for the entire 10 years of UPA Government stood at a stable 7.7%. These 10 years included the times of recession, which makes the number look even more staggering. Talking about just the first three years of UPA-I, the average GDP growth stood at around 8.7%. Also, the highest GDP growth rate ever was also witnessed under the UPA regime.
GDP growth under NDA before and after demonetization have been two different stories altogether. Overall, the average GDP growth for the first three years stands at just over 7%. GDP has witnessed an upward trend though, as it was at a lowly 6.4% when NDA took over back in May 2014. It was all going well before PM Narendra Modi announced demonetization. The move received some mixed reactions but a few economists started predicting a downfall of economy. Amongst those economists was Manmohan Singh whose prediction of a 2% downfall in GDP turned out to be true. Presently, the GDP growth stands at 5.7%, lower than what it was when NDA had taken over back in 2014.
4. Taxation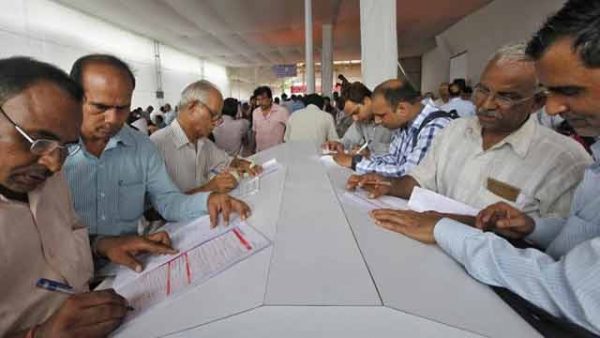 This has been the most cruel failure of the present NDA government. Commodities that are not under GST are being used by the government to extort the common man. The taxes on petrol and diesel, which used to 34% and 21.5% before 2015, are now soaring high at 58% and over 50% respectively. Prior to GST, the service tax was increased from 12.6% to 14% and a slew of indirect taxes was also levied that hampered the buying power of a common man.
Even the GST rolled out by the NDA government is not all fair. UPA Government proposed GST with a maximum tax slab of 18%. Back then, the BJP used all their might to protest it and stop the UPA Government from implementing it. When in power, they've rolled it out with a higher maximum tax slab of 28%.
5. Employment Generation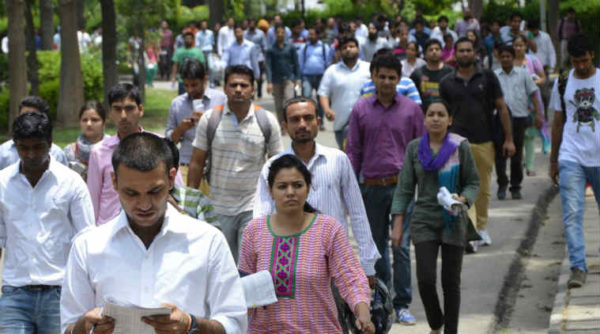 This is something that PM Narendra Modi prefers not to talk about. From 2009 to 2011, when the economy grew at an average of 8.5%, an average 9.5 lakh jobs were generated every year. This growth was termed as a 'Jobless Growth' and was counted as a failure of the UPA Government. PM Manmohan Singh however made sure that the number doesn't drop down further during recession.
Under the present Modi-led NDA Government, we are facing a situation were more jobs may be lost than created. As of now, the average new jobs generated every year under NDA stands at just 2 lakh, which is just 25% of the number of jobs generated every year before 2011. When the numbers hit an all time low of 1.5 lakh, the Modi-led NDA Government decided to review the process of data gathering.
6. Corruption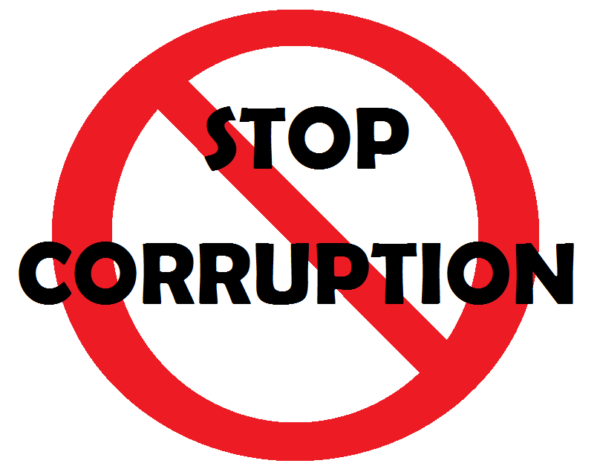 The end of UPA regime was mainly due to the corruption cases that overshadowed all their good work. Coalgate Scam, Augusta Westland Scam, and 2g Scam topped the list of major scams that marred the UPA regime. As a PM, Manmohan Singh himself remained free of corruption but failed to control it in the entire country.
On the other hand, NDA Government has effectively managed to curb down corruption. Something that PM Modi deserves an applause for. Yes, there has been an open loot by the government through taxation, but no corruption. There have been scams during the NDA regime as well, but still the rate of corruption has stooped low. Barring that, the policies implemented by PM Modi for controlling corruption has worked out well so far.
7. Communal Harmony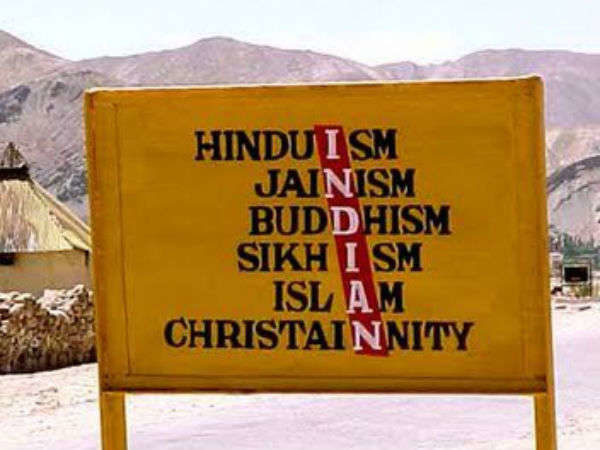 Image source
PM Narendra Modi has failed massively in maintaining communal harmony of the nation. From lynching of minorities to murder of journalists who spoke against BJP/NDA, everything happened right under PM Modi's nose but he did not bother to even speak a word against it, forget about taking any serious action.
On the other hand, Manmohan Singh himself belonging to a minority ensured almost perfect communal harmony. Yes, there were cases of communal hatred under his regime, but the difference was that he ensured the errants ended up behind the bars.
8. Cross-Border Disputes
The number of soldiers dying after Modi became the PM has gone up severely. A total of 60 soldiers had died in 2016, nearly twice the number of soldiers who died in 2015. Ceasefire violations too were on the rise and the surgical strike hardly stopped the number of soldiers dying on the border. PM Narendra Modi spoke highly about fighting Pakistan but has failed majorly through his actions.
2012 was reportedly the most peaceful year with only 17 soldiers losing their lives. PM Manmohan Singh did not warn or launch any surgical strike on Pakistan but rather opted to maintain peace between the two nations. Due to his efforts, Pakistan and India were on the right track of neighbourhood. Maybe he never attacked Pakistan but he never let his own soldiers die either.
7 negatives and 1 positive there for our PM Narendra Modi. If one follows "logic", then Manmohan Singh actually turns out to be the right answer.
Manmohan Singh is often criticised for acting a puppet of his party and doing as was asked to do. Narendra Modi's biggest plus point which people speak of is his daring to take decisions all by himself. However, Narendra Modi has ended up showing the consequences of handing over the power to take decisions in the wrong hands.
Share Your Views In Comments Below