Remember Mohit Goel, the founder of Ringing Bells? Yes, you guessed it right! It's the same company that came in limelight for claiming to provide people with the cheapest ever mobile phone of the globe, Freedom 251 at an unbelievable price of just Rs. 251.
After the inability of supplying people Freedom 251, he is caught in another controversy.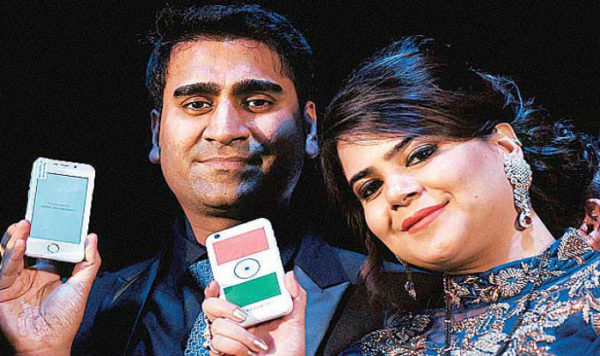 It so happened that on Sunday, Delhi cops took him into custody regarding an extortion case, as per ANI. Other than him, two other people had been detained as they allegedly made an attempt of extorting money from five businessmen who are involved in Bhiwadi gangrape case to settle charges.
Police have arrested three people of a gang who were allegedly trying to extort money in lieu of settling a rape case. Mohit Goel, founder of Ringing Bells that offered world's cheapest smartphone 'Freedom 251' is amongst one of the 3 people who have been arrested. #Delhi

— ANI (@ANI) June 10, 2018
Bhiwadi police detained five men last month as they purportedly raped an event manager (30) subsequent to mixing an intoxicating substance in her drink. According to the reports, she was lured on the pretext of an assignment of event management.
To name the accused arrested by cops, they are Sandeep, Sanjay Garg, Vikas Jindal, Vishu and Rakesh aged 31, 32, 38, 41 and 39 respectively. A police case was filed against them and all the accused were produced before the court.
To what extent Mohit Goel is involved in the whole 'honey trap' is still not certain. Just to inform, he was imprisoned for over 3 months as he was accused of fraud worth Rs. 16 lakhs by Ayam Enterprises, a firm based on Ghaziabad.
What do you have to say in this regard?