Bollywood & TV
Neha Kakkar Reacts To Criticism After Falguni Pathak Says She Wishes To Sue Her For "O Sajna"
The Indian singer Neha Kakkar has been slammed by many as they didn't like her latest music video, "O Sajna" which is a remake version of singer Falguni Pathak's iconic track "Maine Payal Hai Chhankai". While some fans of Neha are making reels using her new track, there are numerous others, especially the kids from 90s who are accusing Neha Kakkar of ruining beautiful memories of their childhood.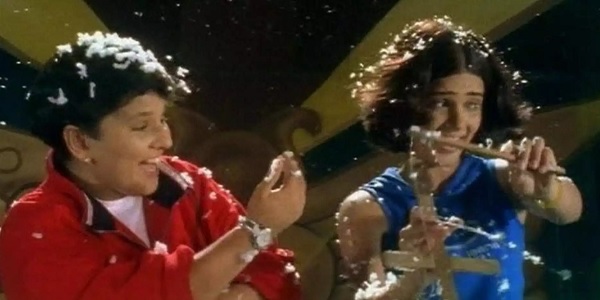 Falguni Pathak's song was released in 1999 featuring Vivan Bhatena and Nikhila Palat and it was a huge hit among youngsters. Neha Kakkar's song released on September 19 on the video platform YouTube and it featured Priyank Sharma, Dhanashree Verma and Neha herself. The song has been composed by Tanishk Bagchi who is known for recreating old songs.
Falguni Pathak also didn't like the new version of her song, though she didn't write anything from her side yet she shared the reactions of many online users who were not happy with Neha Kakkar's version. Recently during an interview when she was asked about resharing the posts, she said that she was touched with the love she got for the track that it became necessary for her to share the opinions of online users. When she was asked whether the makers or Neha Kakkar tried to contact her after she reshared the posts, she replied in negative.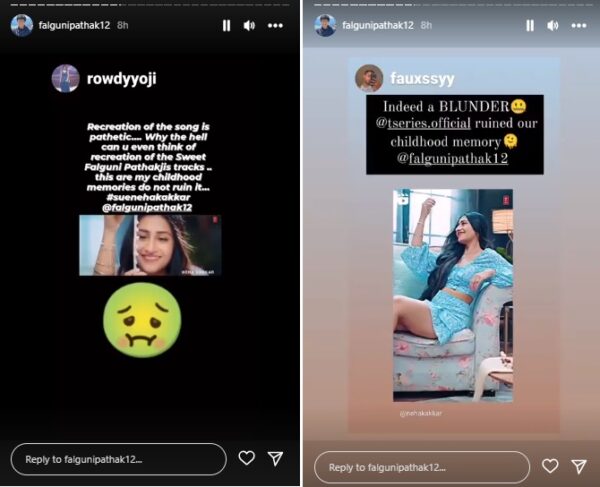 One of the online users also asked Falguni Pathak to take legal action against Neha Kakkar and when the Dandiya Queen was asked to comment on it, she said that she wished to but she cannot as she does not have the rights of the song.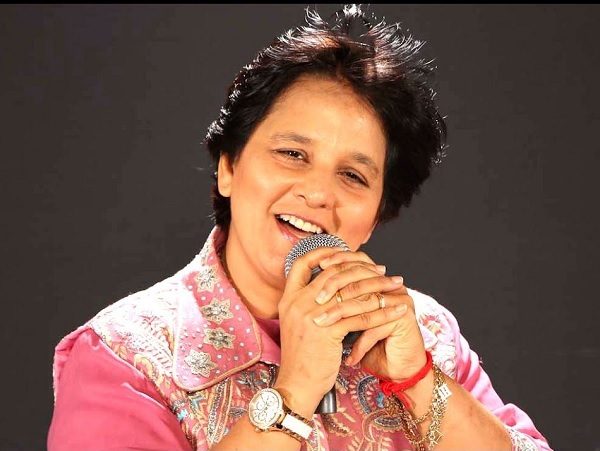 After Falguni Pathak's statement, Neha Kakkar reacted by making a post on her Instagram story in which she wrote, "And for those who're sooo Unhappy seeing me HAPPY and SUCCESSFULL. I feel sorry for them. Bechaare.. Plz keep commenting. I won't even delete them. Coz I know and Everybody knows What NEHA KAKKAR Is!!"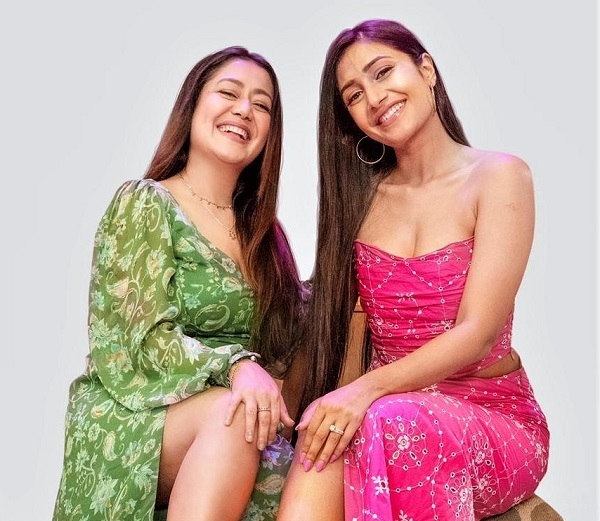 She tells how blessed she is as she says, "If talking in such a manner, saying such bad things about me, abusing me.. makes them feel good and if they think it will ruin my day. Then I'm sorry to inform them that I'm too blessed to have bad days. This God's child is always happy coz God himself/herself is keeping me happy."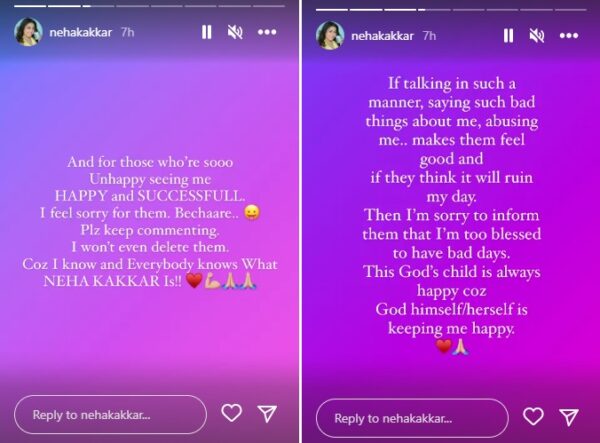 In another post, she writes,
"How I feel today..
Very few people in the world get what I have received in life. That too in such a young age. This kind of Fame, Love, Countless Super Hit Songs, Super Duper Hit TV Shows, World Tours, Fans from Little Kids to 80-90 years old people and What Not!!
You know why I got all this because of my Talent, Hard work, Passion and Positivity. So.. Today I just wanna Thank God and Each one of You for giving me what I have today.
Thank you!! I am the Most Blessed child of God. Thank you again! Wishing you all a lifetime of Happiness"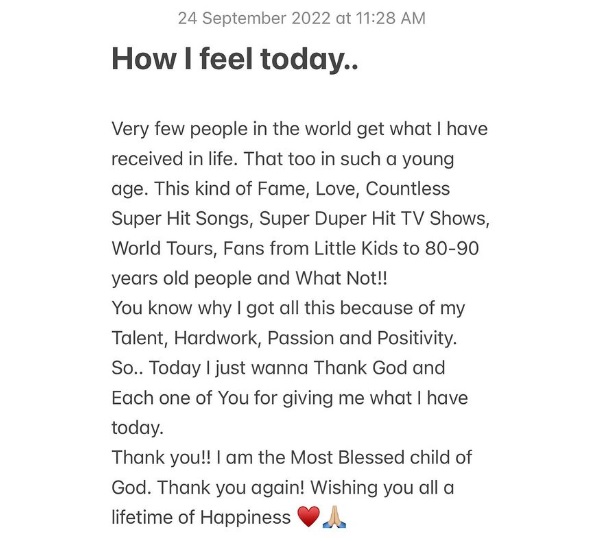 Neha Kakkar also shared the reels of her fans who made reels on her new song.
What is your opinion on this new song of Neha Kakkar? Did you like it?