Bollywood & TV
"No Need To Sing In Tune, We've Got Machines," Kavita Krishnamurthy Slams Hindi Music Industry
The Indian music industry has changed a lot over the years and it is not just the quality of music or lyrics but the style of singers is also quite different in comparison to the singers of the 90s or the era before that. The trend of remixing the old songs has also dented the image of the Bollywood music industry because many music lovers allege that the current music directors and singers have nothing new to offer and this is why they are remixing the old songs.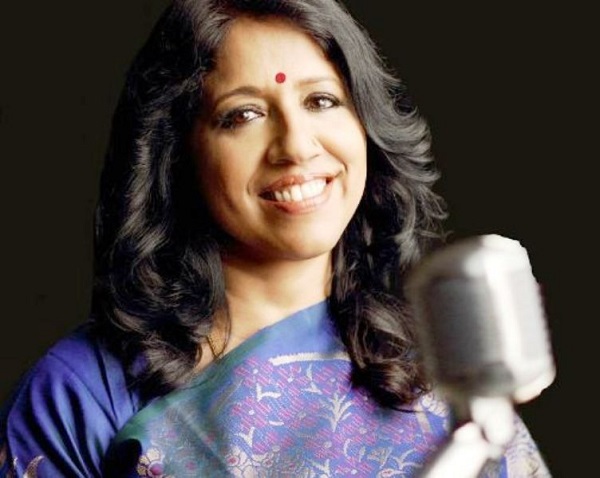 There is no denying the fact that the new songs of the present times stand nowhere in comparison to the old songs which have been sung by Mohd. Rafi, Kishore Kumar, Lata Mangeshkar, Asha Bhosle, Udit Narayan, Kumar Sanu, Alka Yagnik, Kavita Krishnamurthy, Sonu Nigam, Shreya Ghoshal or other singers of that era, in terms of melody, lyrics and the soothing effect.
Kavita Krishnamurthy is a pretty well known name among the Indian music lovers and in 2016, she attended an event at Indian Institute of Science, Bangalore, in which she talked about the current working style of the music industry and whatever she said was really disheartening.
Kavita Krishnamurthy states that a singer like her can easily sing a five-minute song continuously as she has sung for Khayyam Sahab and during those songs, the singer just can't take a break for breathing because then Khayyam Sahab used to say that his poetry will break. She added that nowadays whenever she is called to sing a song, she sings one line, then a break is taken then next line and so on. She adds that even if she asks to sing the line again, they say it's fine because they have machines to fix it.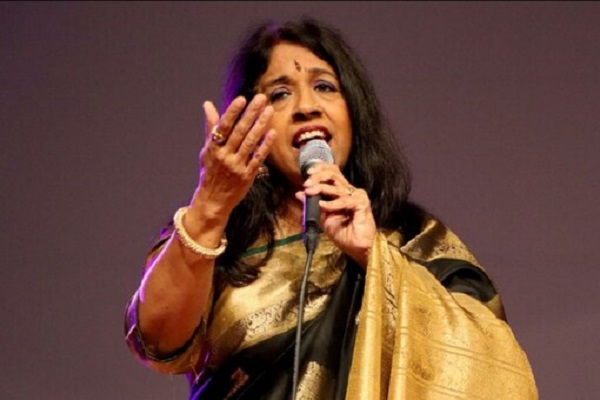 Kavita Krishnamurthy says that nowadays the singers don't need to know about tune or beat, they just need to have attitude and then she tells the crowd that if they have good attitude, then they all can also try to become a singer.
Here is the video clip:
"One quality you need to be a professional singer today is …."

– Kavita Krishnamoorthy pic.twitter.com/oeslLDbSoB

— Film History Pics (@FilmHistoryPic) March 30, 2023
Click to watch this video directly on Twitter
As the video clip went viral, people started expressing their feelings on what Kavita Krishnamurthy said. Here are some selected reactions:
Such a beautiful singer she is, @kavitaksub. Grown up listening to her songs. Melodious! I can feel the pain with today's music industry's 'attitude'. Machines replacing – tunes, chorus, melody!

— Varun Tyagi (@Varun_Believer) March 31, 2023
Nowadays even the remake Kings and Queens have become Superstars 😆😂🤣

— KOBAN (@Kobanz12) March 30, 2023
We all can understand her emotions…
For Stalwarts like KKji it is a very bad phase in music… God knows how they r tolerating…
Not only in music, there is colossal degradation of quality in every aspect of life …

— Somen Bhattacharjee (@SomenBhattacha6) March 30, 2023
Harsh reality of today's music. 😔

— ajpatil (@aj2coolpatil) March 30, 2023
Sense the pain in her voice while describing all this modern singing nonsense. 💔

— Chota baby (@Biteright) March 30, 2023
This is so sad really.

— Anuj (@Anuj4_12) March 31, 2023
Or ider hum jaise log jo hindustani classical sikne ki koshish kar rahe hai

Music ek passion hai can feel it what Kavita ji is saying l

— 𝘼𝙗⭐ (@maavveriick) March 30, 2023
As long as one doesn't know how to sing with and through heart, one never touch the heart of others…

Music is the chord that can connect anything and anyone.

Music therapy is one such thing, that can do wonders.

— Sandeep Jena (@SandeepJena0) March 30, 2023
What is your take in regard to Kavita Krishamurthy's statement? Share with us.
Share Your Views In Comments Below