News
Restaurant Bans Zomato & Swiggy Delivery Boys From Using Toilet, Netizens Debate
The food delivery apps such as Swiggy and Zomato have made our lives very easy and comfortable as now we have the privilege of eating restaurant food while sitting at home without actually going to the place and picking it from there. However, some recent incidents have shown the ugly face of our society as the food delivery guys who are playing an important role in this chain are not getting the respect that they deserve.
Some time ago, a mall in Udaipur pasted a notice as per which the food delivery executives were not allowed to use the lifts of the mall. Netizens slammed the mall management for their discriminatory behaviour against the food delivery guys and stated that the delivery persons should not go inside the mall and make the person who ordered the food come outside the mall to take the food.
In one more incident, a restaurant has now put up a notice stating that "All Swiggy-Zomato other delivery boys are requested not to use the restroom inside the restaurant".
Here is the photo of the notice: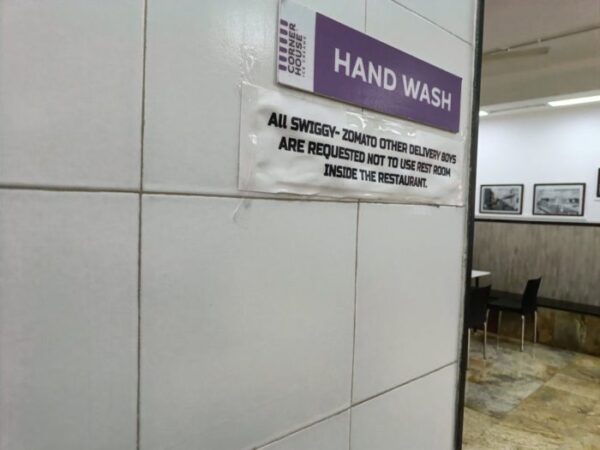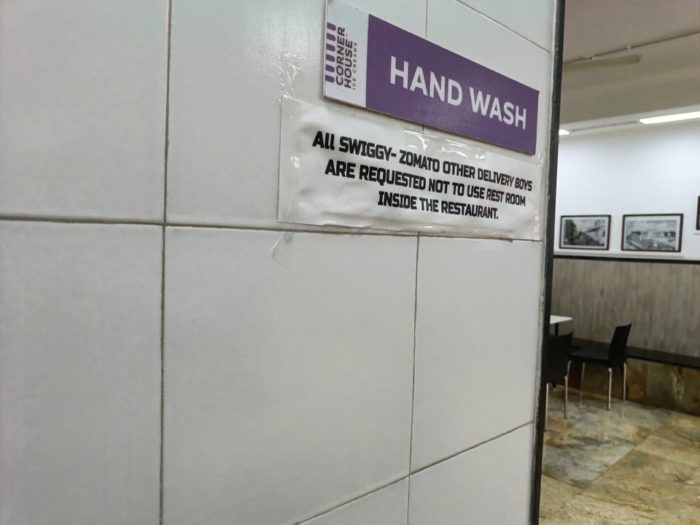 Though the exact location of the restaurant is not known yet it is said to be Corner House Ice Creams and a photo of the notice was posted on Reddit.
While there were many who slammed the restaurant for such behaviour, some others shared their experiences in which they saw the restaurant owners treating the delivery executives badly. However, there were few who called this decision of the restaurant correct as it will not look good to the customers if the delivery guys keep on going inside the restaurant and use the restroom. Online users also laid emphasis on the need of making more public toilets rather than slamming the restaurant owner.
Here are some reactions:
#1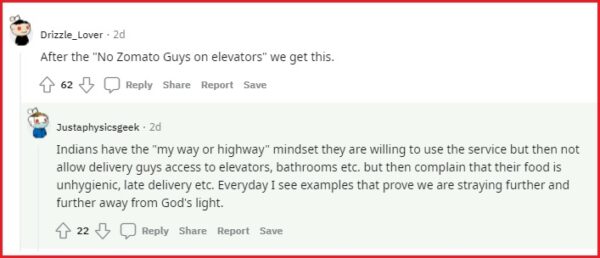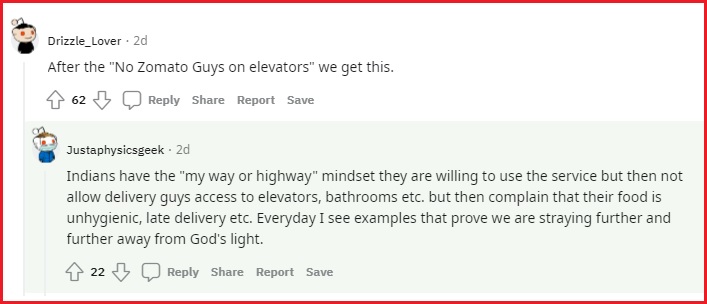 #2


#3


#4


#5


#6


#7


#8


#9


What is your take in this regard? Do let us know.
Share Your Views In Comments Below