News
Right Wing Supporters Demand Boycott Of Surf Excel After Holi Themed Ad. Is It Justified?
To mark the joyous occasion of Holi, Surf Excel came up with an advertisement which shows that "daag achhe hai" in a whole new concept, with a heart touching message.
In the ad, an apparently non Muslim girl guides her friend, a boy who is Muslim as he attempts to reach his mosque dressed in pristine white, without getting smeared by Holi colours.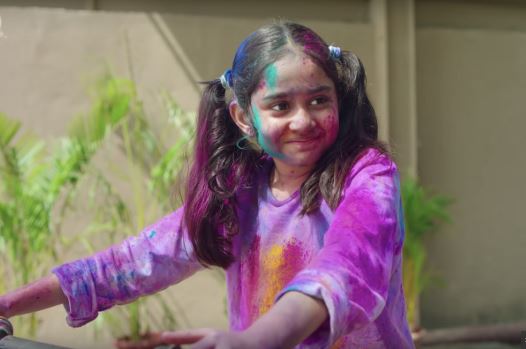 This ad is quite impactful, and shows how human relationships can go beyond the boundaries of religion and promotes a concept of inclusivity – an ideology which is clearly lost on a specific sect of the society.
#1
#BoycottHULproducts
Uniliver is serial offender—

1.Kumbh (Red lable Tea )
2. Holi (Surf Excel).

For cheap publicity of its products Unilever intentionally playing with sentiments of Hindus.

We must strongly register our protest and Boycott Unilever and their products. pic.twitter.com/l5infLAUKV

— Sins of INC (Indira Nehru Congress) (@DaMandy5) March 9, 2019
#2
#SurfExcel #BoycottHULproducts @HUL_News Remove your recent advt. targetting special community and it's festival. And shame for it.#FranklySpeak pic.twitter.com/32dF54YhtA

— Partha Batabyal (@parthabatabyal) March 10, 2019
Some right wing supporters are firmly against the advertisement for a number of reasons. For one, according to them, it promotes the concept of "love jihad." Apparently, the straightforward friendship between a young boy and a girl is an alien concept and must be nipped in the bud.
Love Jihad is a concept which has been concocted by Hindutvas who believe that Muslim men court Hindu women in order to get them to convert. In fact, #BoycottSurfExcel has been trending on Twitter for the past few days.
pic 1 secularism want ( love jihad )
pic 2 hindu want ( reversed love jihad )#boycottSurfexcel #BoycottHindustanUnilever pic.twitter.com/epo3dQTLjH

— हिंदुपुत्र तुषार दळवी (@Tushardalvi97) March 10, 2019
Also, the very idea of a non-Muslim girl going out of her way to help her Muslim friend is clearly outrageous for these right wing extremists who fail to see the beauty of their relationship and the hidden emotions in the advertisement which have been expressed so beautifully.
And a lot of netizens feel the same. They came out in support of the advertisement:
#1
This beautiful Ad has angered Sanghis and they want to Boycott #SurfExcel. There are some things Surf Excel cant clean. The Filthy Mind of Indian RW is one of them pic.twitter.com/2f6yPNlTfJ

— Nitish Kumar Singh (@NitishKumarSi17) March 10, 2019
#2
I personally liked the Surf excel ad.But some of my friends were unhappy. They complained that it brought subtle religious overtones. While I still have nothing specific against the ad itself, I try to place the anger and religious implications in a historical context (4/4)

— True Indology (@TrueIndology) March 10, 2019
#3
The people who have nothing to do are getting together and making all this rubbish hashtags.

The surf excel ad was so beautiful, allowing both the religion practises to exist together. #SurfExcel

— Pagal Poet (@Ps_Sangwani) March 10, 2019
#4
Bc Kya galat hai Surf Excel k ad me ?
Gobar dimaag logon ki kami nahi h desh me

— iSalmanFanatic #Bharat (@SKsSaltanat) March 10, 2019
#5
This beautiful Ad has angered Sanghis and they want to Boycott #SurfExcel. There are some things Surf Excel cant clean. The Filthy Mind of Indian RW is one of them pic.twitter.com/sr6oCcm344 https://t.co/VehyGYn67A

— MohsiN (@Mohsin_shaikh01) March 10, 2019
In case you missed the ad, here goes:
For More Videos, Subscribe Us Now
You can see the advertisement, and decide for yourself. What is your take on this? Share your opinions with us.