Bollywood & TV
Rishi Kapoor Couldn't Recognize His Film & The Actress. Got Trolled Badly
Rishi Kapoor never fails to find his way to controversies ever since he has made his Twitter debut. The veteran actor often posts something which doesn't go well with people and he ends up falling in trouble.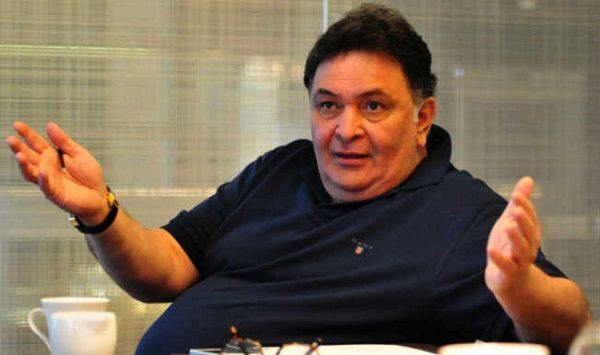 Rishi Kapoor has been trolled numerous times but it seems like he is just going deeper into it.
Quoting a fan's GIF picture tweet from the film Kaun Sachcha Kaun Jhootha featuring him and Sridevi, Rishi Kapoor wrote that he forgot the film. He also wrote that he can't recognize the actress. He tweeted-
What film is this? And I cannot recognise the actress with me!
What film is this? And I cannot recognise the actress with me! https://t.co/NpZlqurrq8

— Rishi Kapoor (@chintskap) August 4, 2018
The Mulk actor was badly trolled by Twitterati for forgetting his own film and also the legendary actress like Sridevi. Have a look at some reactions-
#1
Nobody would have recognised you if she had not worked with you in Nagina and Chandni.

— Deepa Bhatia (@_DeepaBhatia) August 4, 2018
#2
Actress is Sri Devi
But I didn't recognise the actor 🤣🤣😂🤣🤣🤣

— Kulbir Singh (@bsmtool) August 4, 2018
#3
Bhudhapaaa sirji , hota hai aksar hota hai 😂😂

— Vijay (@Im_VD04) August 4, 2018
#4
too much alchol consumption is injurious to health !!

— Rohit Pungalia (@RohitPungalia) August 4, 2018
#5
She's the one who danced better than you in your hay days . #Sridevi

— Pretty Paris (@hindugirl17) August 4, 2018
#6
come on. you're kidding right!!? you can't identify SUPER STAR SRIDEVI who catapulted your career? either you lost your memory or you're heavily drugged. either way i hope you'll get well soon. chintuji, cognac sharap hoti. sometimes 😂🍻 Cheers! pic.twitter.com/4xdFWflbTY

— Micky abraham (@mickyblessy) August 4, 2018
#7
By the way who is Rishi kapoor??

— Tina (@bhartiyateena) August 4, 2018
#8
Umar ka asar dikh rha hai.. सठिया gye ho…. kapoor sahab .

— Gaurav Rajput (@PartapGaurav) August 4, 2018
#9
Logon ko pichla janam yaad aata hai aur aapko isi janam kinfilm yaad nahi.. kamaal karte ho chintuji

— KRK (@kamaalrkhans) August 4, 2018
What was he thinking?
Share Your Views In Comments Below