Sports
Ronaldo Leaves Real Madrid & Joins This Club For Rs 956 Crores
Ronaldo, one of the greatest players of all time, has left Real Madrid and has joined Juventus. The deal is worth a whopping 956 crores.
Ronaldo has signed a 4-year deal with Juventus. When Ronaldo was playing with Real Madrid, he won 4 Champions League titles.
The football player said, "The time has come to open a new stage in my life, that's why I asked the club to accept transferring me."
It is said that Ronaldo is leaving his 9 year old club because of some misunderstandings in the new contract with President of Real Madrid Florentino Perez.
An official statement was released which read,
"Real Madrid would like to communicate that we have listened to the wish and request expressed by player Cristiano Ronaldo and have agreed to his transfer to Juventus FC"
It further read,
"Today Real Madrid wants to give thanks to a player who has demonstrated he is the best in the world and who marked one of the most brilliant periods in the history of our club and world football"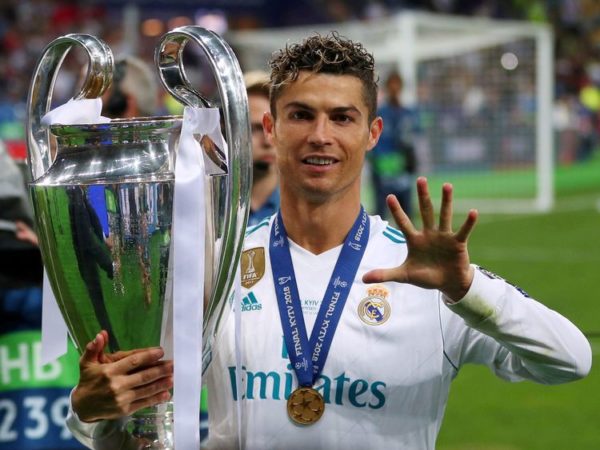 On the other hand, Ronaldo thanked the club, his fans and the city for supporting him always.
Hope Ronaldo continues giving his best to the new team. We wish him luck for his future.
Share Your Views In Comments Below