Bollywood & TV
Samrat Prithviraj Maker Recalls Akshay Saying "If People Reject It, I'll Go Back To Rowdy Rathore"
Akshay Kumar starrer "Samrat Prithviraj" turned out to be a disaster at the box-office as the movie was made on a huge budget of Rs. 200 crore but after two weeks of its release, its run will be ending under Rs. 70 crore. What has surprised everyone is the fact that the film got a good opening of Rs. 10.70 crore but as the time progressed, the earnings kept on reducing because viewers rejected the movie in an outright manner. The flick which has been produced by Yash Raj Films and directed by Chandraprakash Dwivedi also marks the Bollywood debut of Manushi Chillar, the Miss World 2017.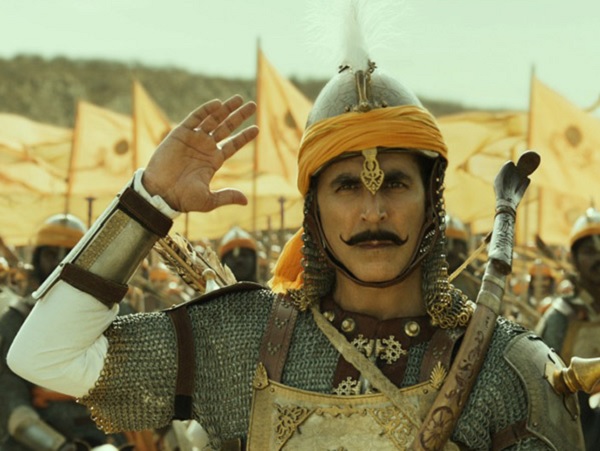 Recently, the director of the movie Chandraprakash Dwivedi opens up on the failure of "Samrat Prithviraj" and states that he is not able to understand why the film has failed in impressing audiences. He stated that though the movie was made on a big scale yet it failed in creating a connect with viewers and he couldn't get what went wrong because the writers did their work with complete honesty and no liberty had been taken with the history. The director further said that this was the first historical movie by YRF and if it had succeeded, they would have thought of making some more but now they would keep on doing what there were doing earlier.
Chandraprakash Dwivedi also revealed that he wrote the story keeping in mind Bollywood actor Sunny Deol in the lead role 18 years ago but he didn't get the support of producers because of which his flick got delayed. Talking about Akshay Kumar, Dwivedi said that Khiladi Kumar told him personally that he was making "Rowdy Rathore" and "Housefull"; "Samrat Prithviraj" is an experiment and if it doesn't work, he will go back to what he was doing. Dwivedi further said that Akshay Kumar told him people prefer to watch movies which have no controversies and he will keep on doing that type of movies as it makes him earn more as well.
Chandraprakash Dwivedi was also upset because he felt that his flick was politically targeted. He said that he would have been happy if questions and objections had been raised on his film rather than rejecting it completely.
As far as the failure of "Samrat Prithviraj" is concerned, the trade experts are of the opinion that the movie may have flopped because the trailer failed in creating excitement among audiences. Akshay Kumar was a mismatch as he looked like Akshay Kumar and not as Samrat Prithviraj and the music of the film is also not good. Some trade experts were also of the opinion that the scale of the movie was not high enough and heroism was also missing in the movie despite the fact that Samrat Prithviraj was a very brave and a great king.
Have you watched "Samrat Prithviraj"? What is your review?
Share Your Views In Comments Below