News
Samsung Phone Caught Fire On Man's Pocket & Company Is Blaming Third-Party Battery
Bad times for Samsung smartphones doesn't seem to end soon! Just when the smartphone multinational felt that everything is fine after its Galaxy Note 7 blunder, one more Samsung smartphone has blasted in the beginning of this month.
Samsung Grand Duos caught fire:
As per a report of channel News Asia, a Samsung Grand Duos phone caught fire after exploding in a person's shirt's pocket. The incident took place in Indonesia and CCTV footage shows man falling on the ground and removing his shirt after the explosion. The Samsung Grand Duos which was being used by the victim was released by the South Korean multinational in the year 2013.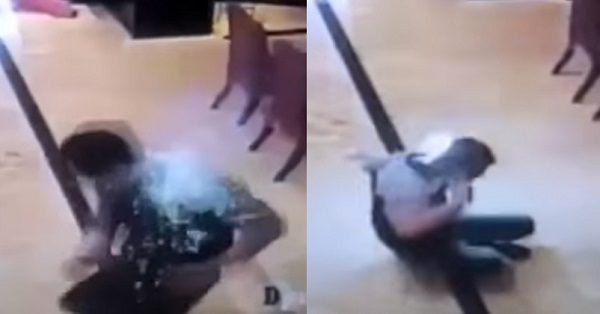 Watch The Video:
For More Videos, Subscribe Us Now
Click here to watch this video directly on YouTube
Samsung's statement:
Samsung has made it clear that there is no fault of the company in this explosion as it told CNET that the battery which was being used on the phone was neither manufactured by Samsung nor it was authorized by it.
Here's what the company stated,
"We sincerely wish for our customer's swift recovery, and strongly recommend all our consumers to use Samsung's genuine or approved batteries that have been specifically designed for use in Samsung products."
Use only original products:
This unfortunate incident is an eye-opener for those who chose to use cheap third party components instead of original products which is not only a threat to their lives but also dangerous for others. There is no doubt that these third party components are cost-effective but human life is far more important than money.
Last year only, Samsung faced an embarrassing situation when many of its Galaxy Note 7 caught fire and it was compelled to recall the product from market and ask for apology from its customers. Samsung cannot entirely be held responsible for this incident but still there will be an effect on its brand value after the explosion; however, the effect may be short-lived.
We also pray for the speedy recovery of the victim.
Share Your Views In Comments Below