News
Sania Mirza Gets Badly Trolled For Tweet On Pulwama Incident, People Called It Fake Emotion
The Pulwama tragedy took the nation by storm on 14th February, as 40 plus CRPF jawans were martyred in the Pulwama district of Kashmir through the efforts of the militant group called Jaish – e – Mohammed.
Condolences started pouring in as each individual wanted to go out of their way to honour the memories of the soldiers who gave up their lives for our country.
Our hearts are grieving for the families of the soldiers, and we cannot possibly imagine what they must be going through. Whole of India continues to mourn in its own way.
A lot of people have been relying on social media to express their opinions on the incident, and what India should do to retaliate. For example, Sidhu said that it is wrong to blame an entire country for the cowardly act of one group.
Even Sania Mirza posted on Twitter, but she addressed a different issue.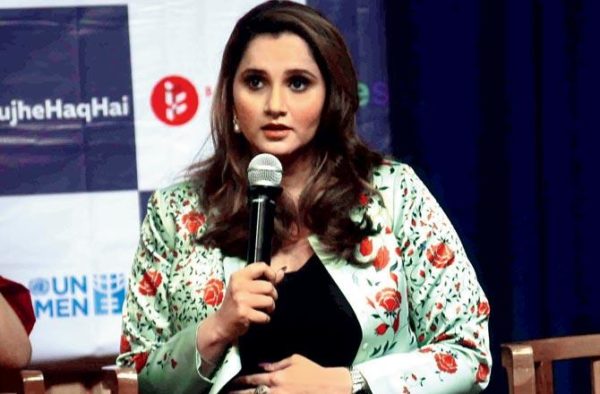 She said that celebs are constantly under a lot of pressure and are expected to publicly condemn an act of terrorism in order to express their patriotic feelings.
We stand united 🕯 #PulwamaAttack pic.twitter.com/Cmeij5X1On

— Sania Mirza (@MirzaSania) February 17, 2019
She further said that she did not need post on social media or scream from a roof about her opinions on the matter. She concluded her lengthy post by saying that her heart goes out to the jawans who lost their lives.
But a lot of people found such a post inappropriate and felt that this was fake emotion. This is what they said:
#1
Saina mirza ji आपको पाकिस्तानी मालिक से तलाक ले लेना चाइये

— laddu Ram meena (@ladduRammeena4) February 17, 2019
#2
You love this #Pakistan for this days? You try to peace by cross border marriage but they really deserve ur initiate? They never value ur decision

— CHINMOY চিন্ময় (@chinmoybhowmick) February 17, 2019
#3
— That(Indian)Guy (@IndianBossBaby) February 17, 2019
#4
चल ठीक है मान लिया कि तू बड़ी देश भक्त है ,तेरे सिवा कोई और सेलिब्रिटी देशभक्त नही बन सकता,लेकिन तू भी तो अपनी देश भक्ति ट्विटर पर ही बता रही है और रही बात शहीदों के परिवार के साथ खड़े रहने की वो तो पूरा देश उनके साथ है ।अपने मेडल अपने पास रख न हमे चाहिए न शहीदों के परिवारों को।

— 🇮🇳Pk💂🇮🇳 (@PankajVani3) February 17, 2019
#5
Madam very smartly penned article about terrorism but sorry to say you missed to use Pakistan name in this whole clarification..Why not throw some light on tge Terror factory Pakistan..

— Amit Srivastava (@amitlovesakshat) February 17, 2019
#6
Pakistani se shadi krne ko kisni bola thaaa

— Pranay Mokal (@MokalPranay) February 17, 2019
#7
You have been a Champ. We respect it.But Unless and until you admit the fact that Pakistan Safeguards Terrorists,you don't Deserve to be called an #Indian…don't forget the role our #jawans have played in becoming the super celeb you are today…#JaiHind

— Akshat mohite (@mohite_akshat) February 17, 2019
#8
Ma'am, u r right but in your letter u didn't mention anything against Pakistan. We r not questioning ur patriotism but what about Pak. U wrote such a big letter but was there no space for 7 letters – Pakistan ????

— सिंधु (@ImKrSindhu) February 17, 2019
#9
Aap pak chali jaiye

— सुरेंद्र प्रताप सिंह (@SPSINGH26628404) February 17, 2019
#10
Sania.. Darpok Kahin ki.. U r celebrity that's why people expect from u.. Don't u get it.. Tum ko janta izzat deti hai.. Aise time pe expect bhi karegi.. Don't act cowardice..

— Abhijit Mallick (@JituAbhijit) February 17, 2019
What do you have to say on this?
Share Your Views In Comments Below