News
This Pakistani Journo Said Pakistan Did Not Need India's Tomatoes, Indians Had The Best Responses
After the Pulwama attack on 14th Feb, there has been an increase in anti Pakistan sentiments all over the country. From demanding ban on Pakistani artists to even demanding that India avoid any clash with Pakistan in the upcoming World Cup series, Indians are riled up and on high alert.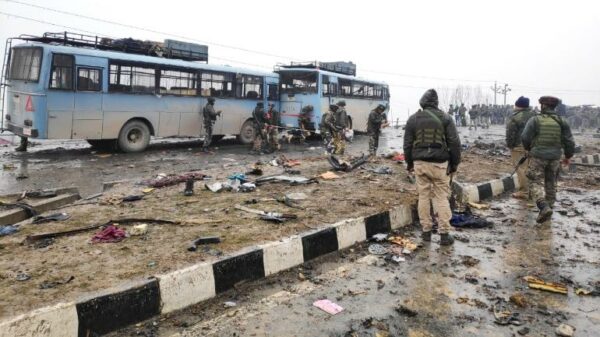 In the aftermath of the attack, Indian farmers threatened that they would stop the export of tomatoes to Pakistan. In a video that has gone viral, a Pakistani journalist can be seen giving a reply to this demand.
He threatens India's safety in the video and says that Pakistanis will not take it lying down and that India will be receiving an unsuspected response.
He said something which sounded like "Tamatar ka jawab atom bomb se." He said that Pakistanis have not made atom bombs to decorate their homes. Instead, they will use it against India.
"Tamatar ka jawab atom bomb se de gay." So much trash on our tv channels #TaubaTaubapic.twitter.com/2myeGCvECw

— Naila Inayat नायला इनायत (@nailainayat) February 23, 2019
He also slammed the Indian government including Modi and Rahul and said "Yeh tamatar hum Rahul ke Modi ke muh par maarte hain." This is humiliating and insulting, and not what responsible journalism is supposed to be like.
But Indians rushed to defend their country's honour. This is how they reacted:
#1
— akshay (@Akshayneelam143) February 23, 2019
#2
इस बहादुर पाकिस्तानी को सुन कर मैं डर से थर थर काँप रहा हूं। टमाटर का जवाब एटम बम से? तौबा तौबा। अब भारत का क्या होगा? खुदा ने हँसाने के कैसे कैसे इंतज़ाम कर रखे हैं!

— राहुल देव Rahul Dev (@rahuldev2) February 23, 2019
#3
कितना भौंकता है वे,
डर के मारे कान पकड़ रहा है बार-बार😂
बहादुर कौम है पाक में @nailainayat ??
तभी UN के पास पहुंच जा रहा है बार-बार👎

परमाणु बम हमने भी सजाने के लिए नहीं रखे,समझे नीच😠
त्राहिमाम करोगे तुम,तुम्हारा इमरान और बाकी सब।
तुम्हारी धूर्तता की सीमा जल्द ही नष्ट की जाएगी

— Jagrati Gupta✍️ (@JagratiGupta3) February 23, 2019
#4
Ek Joke Aur Please 🙏 pic.twitter.com/o6Tp8d4vqC

— Kαílαsh вíshnσí (व्लादिमीर) (@rising_emperor) February 23, 2019
#5
Dear #Pakistan, even this version of #TaubaTauba will be banned soon too! Enjoy while you can. pic.twitter.com/0Auezianz9

— 🎸𝓖𝓾𝓲𝓽𝓪𝓻 𝓑𝓸𝓵𝓵𝔂𝔀𝓸𝓸𝓭 (@GuitarBollywood) February 23, 2019
#6
Piche log hass rahe hain usake😂😂😂

— anand آنند आनंद (@sonavaneanand) February 23, 2019
#7
Uncle Ji damn angry… #TaubaTauba 😀😀

— Asha Bisht (@AashaBisht) February 23, 2019
#8
Are agar tamatar export karoge to 200% custom duty dena padega. India waale tumhare yahan ka tamatar kyun kharidenge 🤣😂🤣😂😁 Ye aadmi josh mein hosh kho betha 🤣😂😁

— PKMKB (@thakurspeakss) February 23, 2019
#9
2.20 mins me saale 220 baar to kaan pakar liye… sorry to ek baar me hi samajh aa jata hai..

Jao maaf kiya..

— AmitKV (@amit74777) February 23, 2019
Share Your Views In Comments Below