Bollywood & TV
Sonam Wore An Over-Sized Dress & It's So Weird That Even Arjun Kapoor & Anand Ahuja Trolled Her
Celebrities getting trolled on social media for their dressing sense is nothing new and the latest target of trollers became Sonam Kapoor who is popularly known as Bollywood fashionista. Nevertheless, looking at her latest dress that she wore at the 3rd edition of Jio MAMI's Word to Screen Market welcome dinner, a question has certainly raised on her image as a fashion icon.
Talking about Sonam's outfit, she wore a brown over-sized coat and paired it with pants of the same colour. While pants are looking fine, the coat seems to be quite old-fashioned and much bigger and that's what caught attention of people. Sonam indeed looked beautiful in those dreamy curls yet her over-sized coat made her an object of mockery and people trolled her like never before.
Take a look: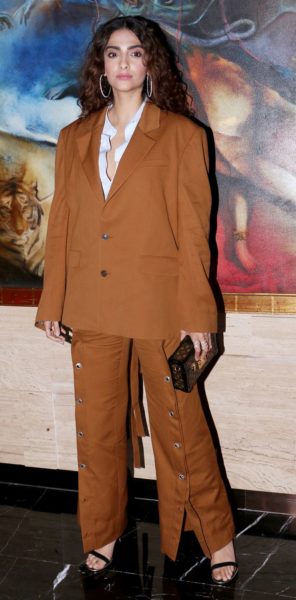 Even more amazingly, not only netizens but her cousin Arjun Kapoor and husband Anand Ahuja also didn't hesitate in pulling her leg for her attire.
Arjun Kapoor commented, "I want my suit back!!!"

While husband Anand wrote, "Can I borrow these after Sonam's done. Can use them at my next b-ball game also! #multipurpose"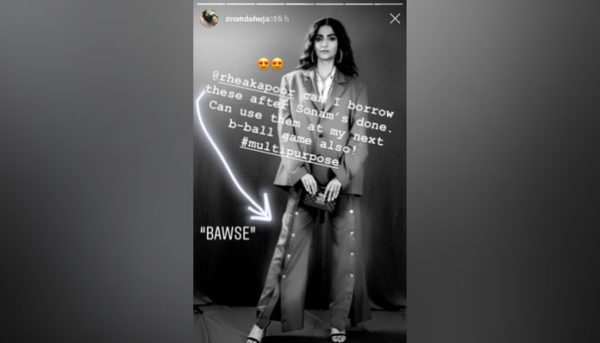 Anand also shared a pic in which someone made an observation regarding Sonam's sexy hairstyle.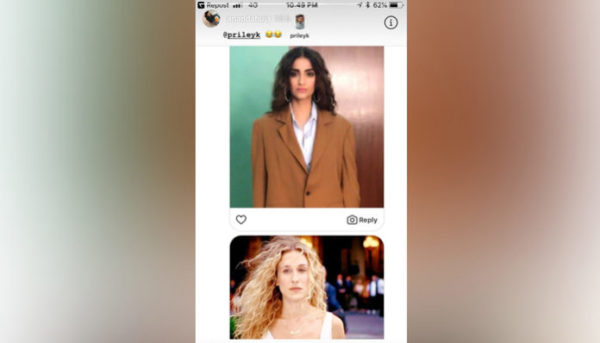 However, father Anil Kapoor lent his support to daughter Sonam even when the whole country was busy in trolling her. He wrote, "Love the look 👍"

What do you have to say about Sonam's over-sized dress and comments made by Arjun and Anand Ahuja? Let us know your views.
Share Your Views In Comments Below