Entertainment
Spider-Man: Far From Home Trailer Out, Peter Parker Is Back And Netizens Can't Keep Calm
There's something new coming from the house of Marvel, and you must have been waiting for the trailer as eagerly as we were.
MCU has finally released the trailer for Spider-Man: Far From Home which stars Jake Gyllenhaal. It is the sequel to Spider-Man: Homecoming.
The new movie is based on times following the 4th Avengers film, and we all know what that means. After Thanos' snap, Spiderman's fate has turned.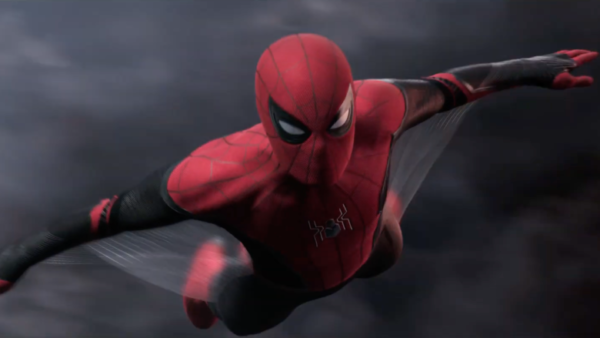 The film, from what we can make out from the trailer, follows Peter Parker, played by Tom Holland and his group of friends as they are touring through Europe.
Most importantly, if you thought you had to wait till Avengers: Endgame to find out about the fate of the Avengers, you were wrong. That's it, no more spoilers for you.
But of course, surviving Thanos' snap is not as glorious and easy peasy as it seems. The trailer is sure to blow your minds, and netizens agree.
1.
– Avengers: Endgame. We are revealing NOTHING in the trailer.

– Spider-Man: Far From Home. Hold my beer!!

— PG (@pablog178) January 15, 2019
2.
The Spider-Man Far From Home trailer is so lit 🔥🔥🔥

— Otinkran (@mrpatriq) January 15, 2019
3.
@Bastion_Ink yooo Mysterio is in the new Spider-Man Far From Home trailer!

— Donovan Soule (@DonovanSSoule) January 15, 2019
4.
Oh man spider man: far from home looks like it going to be a good movie #SpiderManFarFromHome

— Jairo Rojas (@takuguy) January 15, 2019
5.
Holy crap this looks awesome!! #marvel #SpidermanFarFromHometrailer #geekgirl
SPIDER-MAN: FAR FROM HOME – Official Teaser Trailer https://t.co/HrvyK9MxJi via @YouTube

— Clarebear (@Clare_Bear_W) January 15, 2019
If you missed the trailer, check it out here:

For More Videos, Subscribe Us Now
The release date for the film has been declared as July 5th, 2019. We can't wait to see the film.
Share Your Views In Comments Below