News
Tamil Nadu Scientist Declares Gravitational Force As 'Narendra Modi waves',Netizens Troll Him Badly
We tend to believe and trust scientific facts for a reason.They are proven,they have reasons and they are accepted throughout.As common individuals we never questioned it's authority.
Now,in the recently held 106th Science Congress,a scientist tried to prove some long followed proven facts about internationally acclaimed Physics theories.
Kanan Jegathala Krishnan,who happens to be a Tamil Nadu based scientist,questioned the theories and laws by none other than Albert Einstein and Isaac Newton.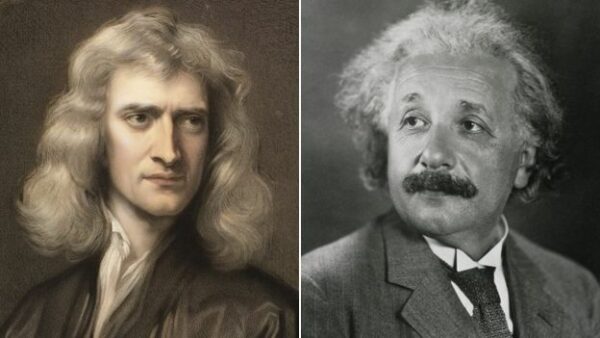 According to him,they were not right while proving their own theories back then.He announced that the physics we are following today will be gone very soon to be replaced by new theories.
As he is a scientist we can expect new evolving ideas from him,but the thing that followed after this left everyone astonished and bewildered.
He announced that the gravitational lensing effect and waves will be very soon renamed as 'Hashvardhan Effect' and 'Narendra Modi Waves' respectively.
Yes this is what he said at the prestigious Indian Science Congress Association event that took place in Jalandhar. He even said that gravity has nothing to do with objects moving,it all depends on what space it is in.
Check out the twitter reactions below.
1.
Oh My God.. Gravitational waves are called #NarendraModiWaves and Gravitational Lensing effect be named as #HarshavardhanEffect. And Harshavardhan is greatest scientist then the Missile Man Kalam. Please go through this #sanghiscientist https://t.co/8HDnFQo1ci

— Krishna JS (@jskrishna_) January 5, 2019
2.
#NarendraModiWaves inaugurated in #IndianScienceCongress pic.twitter.com/KfRViYaGyt

— Nilesh Ghayle (@GhayleNilesh) January 6, 2019
3.
More juice on Mr Krishnan from @the_hindu's Jacob Koshy. "Mr. Krishnan doesn't have formal physics degrees but says that he has spent the last five years trying to resolve conundrums of physics… T1/
https://t.co/aFwJRgtHQ0

— Dr. Sumaiya Shaikh (@Neurophysik) January 5, 2019
4.
Best way is to demand these Ancient Dopes to prove their blabbering :
Gravity.
Head transplant.
Ancient nuclear missile.
Ancient testtube babies.
Liquid gold in cowurine.
Cow exhales oxygen.
Peacock pregnancy through tears.
etcetc.

— tamil (@Tamil1947) January 5, 2019
5.
Thes3 kind of scientists were hiding in India, after BJP in power these stooges started using sycophancy to move ahead in life. That's too using Indian Congress to propagate his nonsense. We are laughing stock of world.

— Manish Ranjan (@manishranjan) January 5, 2019
So,after this conference it is time to rethink everything we believed in for so long i think!
Share Your Views In Comments Below