News
Teens From Andhra's Small Village Recreate Action Scenes From Telugu Films Like Experts
There is absolutely no dearth of talent in India and the Internet along with social media networks and video apps have given a platform to all such skilled people to showcase their talent to the whole world.
A lot of special effects and other tools are used in movies in order to make the action scenes more exciting and thrilling and undoubtedly a lot of money of the movie budget is spent on this aspect. However, a group of kids from Nellore are recreating the action scenes of south Indian movies without spending much and they are also getting praised by many for their superb work.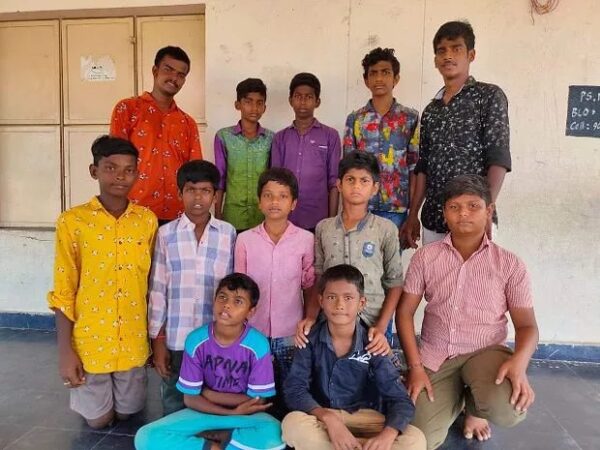 While Laayiq Shaikh edits, Kiran M directs these videos and if you haven't watched their work, you are certainly missing something amazing.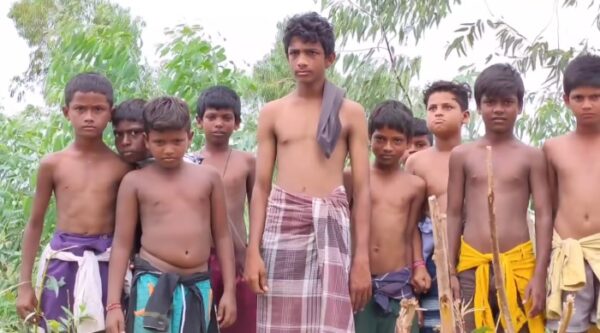 The latest video of this group in which they recreated the scene from "Krack", a Telugu movie, has been watched for more than 8.2 million times.
For More Videos, Subscribe Us Now
The name of their YouTube channel is Nellore Kurrallu LK Entertainment and they have around 669K subscribers as of now. They are being showered with praises by not only common public but also the people from the Telugu movie industry.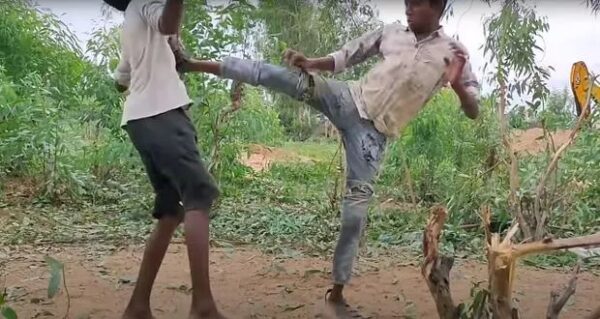 Kiran is a school dropout who works at a tea shop in day time but loves filmmaking and has made quite a few short films as well. What is more surprising is that Kiran uses a smartphone for shooting and not any high-resolution camera.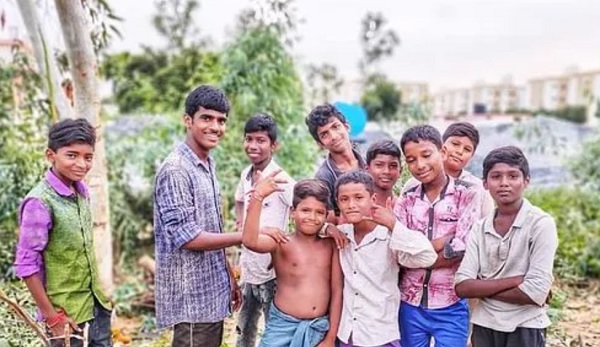 Laayiq Shaikh who edits the videos uses Kinemaster app for this purpose. The other group members are Tofiq, Umar, Ashok, Srinivasulu, Pavan, Rabbani, Ayukbasha, Fareed, Shareef, Shajid, Arif and Jalee.
Here are some of their other videos:
For More Videos, Subscribe Us Now
For More Videos, Subscribe Us Now
This is how Twitter reacted after watching their videos:
#1
इन टैलेंटधारियों का यूट्यूब चैनल है Nellore Kurrallu LK Entertainment
जबरदस्त कलाकार हैं सब के सब। 😍😎 https://t.co/F3sprbj8rF

— Vikrant Kumar (@Vikrant_kumaarr) May 26, 2021
#2
Sir,
Have you watched this???
Please watch it once… They are absolutely fabulous. ❤️@PawanKalyan#NelloreKurralluhttps://t.co/MP7enmkWOf

— Debasish (@Debasish908) May 28, 2021
#3
Nellore kurrallu are world famous now !! @sairazesh 👌👌👌https://t.co/CYuAktcmRN pic.twitter.com/5RNySZYqtV

— Vamsi వంశీ 💉#MaskUp 😷 #StayHome🏠 (@vams21) May 26, 2021
#4
Became fan of this youtube channel "NELLORE KURRALLU LK ENTERTAINMENT"

Encourage these kids & they will be our future stars

To my surprise this video is nothing less than original & was shooted with the mobile which you can find in the making video https://t.co/21NGxnNDfU

— Rajasekhar Yekkanti (@rajas3khar) March 14, 2021
#5
Real gems of industry, forget note our small coins have ability to beat dollar. Tollywood vs Hollywood
Nellore kurrallu…👍 https://t.co/q2S3D3HO3e

— Suneel Chandra (@SuneelChandra9) July 7, 2021
#6
Nellore Kurrallu back with another action scene..these kids are awesome pic.twitter.com/mZVi40t7o1

— Rajasekhar Yekkanti (@rajas3khar) May 23, 2021
#7
Everyone is a filmmaker at heart ❤️#VakeelSaab feet by team #Nellore
Kurralu https://t.co/u54rKYmNod#NelloreKurrallu 👏🏻
Scenes,fights & editing 👌🏻 pic.twitter.com/g6IRvTMUbJ

— 𝐍𝐞𝐞𝐫𝐚𝐣 𝐏𝐚𝐭𝐭𝐞𝐦 (@NeerajPattem) May 27, 2021
Kiran M and Laayiq Shaikh want to work in movies one day and considering the fact that they are so talented, we are quite sure that they will get the big break.
Share Your Views In Comments Below