Humour
These Memes Of Depressed CID Officer Daya Are Going Viral For All The Hilarious Reasons
CID has been one of the longest running shows of the Indian television and it was loved a lot by the audiences. The characters of the serial have become household names and one of them is Daya who is known for breaking doors.
The social media users loved to create memes that are often drawn of the scenes of movies, TV serials, dialogues, etc. Nowadays a meme is going viral which shows Daya sitting on a beach in a depressed state and people are connecting it with many situations. In fact, some have linked it with the movie "Avengers: Endgame" as well as "Game of Thrones".
Here are the pics:
#1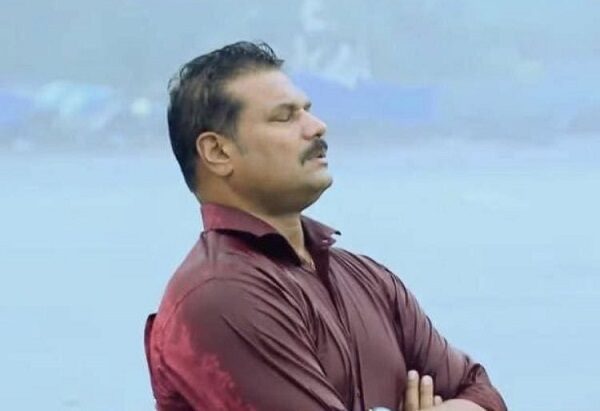 #2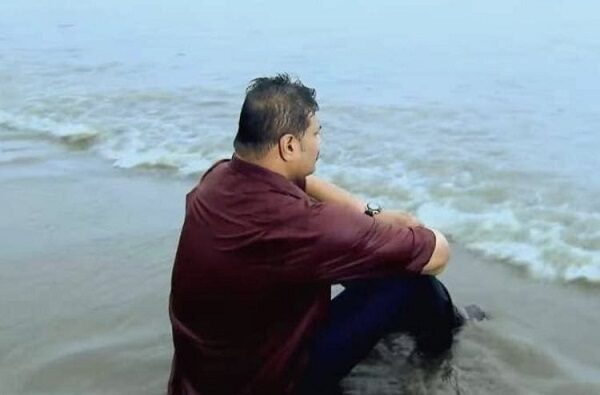 #3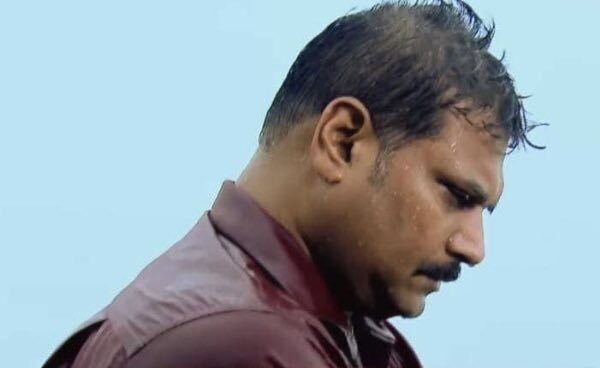 While the eighth and final season of "Game of Thrones" has left its fans upset because they won't be able to see their favourite characters again, the fans of Avengers too also gloomy nowadays in view of the fact that "Avengers: Endgame" is also the last movie of the series and the Marvel fans won't be seeing their superheroes again after this flick; nevertheless, the film has received rave reviews from audiences and fans and is on a record-breaking spree in terms of the box-office collections.
While some netizens are relating these photos of Daya with different situations of life, several others are making fun of his door-breaking ability. Here are some of the hilarious reactions:
#1
Kisi ne bina jhaapad khaye gunah qubool kar liya lagta hai… pic.twitter.com/l0PMxYYwOw

— Devil (@Baredevil_) April 27, 2019
#2
Sadness at its peak after #AvengersEndgame #LokSabhaElections2019 #GameofThrones finishes. pic.twitter.com/573uBOKtsQ

— Godman Chikna (@Madan_Chikna) April 27, 2019
#3
When she sends- "I love you baby!" but the message says 'Forwarded'. pic.twitter.com/C350FaKAI9

— Vishesh Arora (@vishesharora19) April 27, 2019
#4
When ACP praduman say: Daya Darwaja tod..
But, Daya failed to break the door..😅😅 pic.twitter.com/ApyZQ0g3mg

— KK (@kishanv59) April 27, 2019
#5
Pic 1 : Mummy ne kaha Papa se poocho

Pic 2 : Pappa ne kaha mummy se poocho

Pic 3 : Iss saal bhi Goa ka trip cancel 😭 pic.twitter.com/mkaAa91qkf

— Sanandreas 🌌 (@diplomatic_bae) April 27, 2019
#6
When there's power cut on a hot summer day. pic.twitter.com/2wMcf340Wo

— Anshul Mahajan (@2794_anshul) April 27, 2019
#7
When you don't get to break the door because it was already open. pic.twitter.com/lJQVwVu0JE

— Angoor Stark 🍇🇮🇳 (@ladywithflaws) April 27, 2019
#8
when you spend the whole day with a girl on beach and then she updates her status
'what a boring day ! pic.twitter.com/XeF028QOkk

— Chirag (@chirag_rachchh) April 26, 2019
#9
When you want to break the door but thanos snapped people out, so there is no one to say "Daya darbaza tod"#Avengers #Thanos pic.twitter.com/ZL9rngoKwk

— aftab🇮🇳 (@biryani_babu) April 27, 2019
#10
Pic 1: After watching #InfinityWar

Pic 2: After watching #EndGame pic.twitter.com/UQ1ECIPiSD

— ✪ Veer ✪ (@ClawedHumor) April 27, 2019
#11
When u broke 26848 doors in a year but didn't get respective appraisal pic.twitter.com/gvp56PFsuj

— Chowkidar trollpool-2 (@niralsoni) April 27, 2019
#12
When u are planning to take 6.30 train, reach at station by 6.25 and came to know that the train is cancelled …#Mumbaithings#MumbaiHarbourTrains pic.twitter.com/LVooLa40Dg

— 💲@〽 (@Samcasm7) April 27, 2019
#13
When mom said teesri seeti par gas band kar dena and now the cooker is whistling and you don't remember what seeti it is pic.twitter.com/SVgcYVlS0k

— SwatKat💃 (@swatic12) April 27, 2019
#14
When you push the door instead of pulling it in front of your crush. pic.twitter.com/iCc9mxBhmM

— वैश्विक | Vaishwik | વૈશ્વિક (@VaishwikTrivedi) April 27, 2019
We may enjoy and laugh at the memes but the reality is that CID will always be one of the favourite Indian TV shows. What do you say?
Share Your Views In Comments Below