News
This UK Café Charges Customers More Than Double If They Do Not Say 'Hello' & 'Please'
Many times we have seen that people behave in a manner which suits them as per the circumstances, for example when they are with their boss at the workplace, they behave in a very good manner but their behaviuor changes completely when they are in a restaurant, eatery or roadside stall.
Good manners are something which all and sundry are taught in their childhood but very few remember to follow them in their adulthood. Customers behaving badly with waiters or restaurant staff is nothing new as it is a pretty common scene because many customers don't mind venting out their frustration on the poor restaurant staff at a little mistake committed by them or just because their order is taking a little more time.
29 years old Usman Hussain, a café owner from UK, has come up with a unique idea for ensuring that his staff doesn't have to deal with rude customers. Usman owns Chaii Stop in Preston and he has introduced a new rule as per which customers will be charged more if they do not behave in a kind manner. Usman Hussain wants to encourage people to behave kindly with those who serve their orders and if someone doesn't behave in a good way, he is charged double.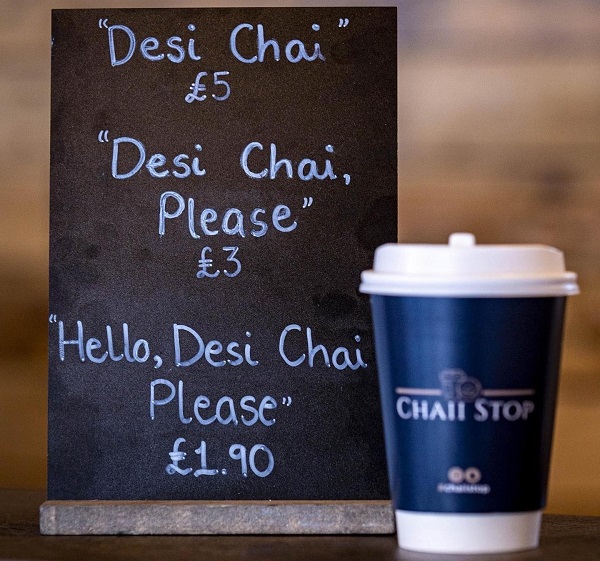 He has posted a notice as per which if someone just says "Desi Chai", he will need to pay £5, if he says "Desi Chai Please", then he will need to pay £3 and if he says, "Hello Desi Chai Please", he will have to pay only £1.90.
The image is shared on the Facebook page of Chaii Stop with the caption: "The much-publicized Chalkboard".
During an interview, Usman Hussain states that it is a nice way to remind about manners because sometimes reminding is needed. He adds that though he has never dealt with rude customers yet people are having a laugh while coming here because of the notice. He further states that for him, the most important thing as far as his business is concerned is to respect the person who comes from the door in the same manner he is respected at house but that respect needs to be reciprocated as well.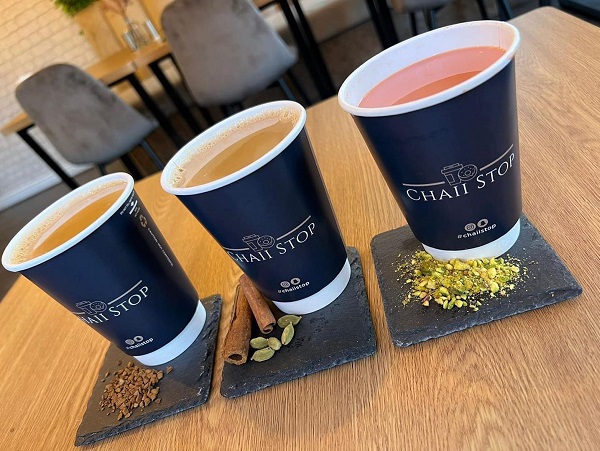 Usman got the inspiration after seeing on Facebook that an American Café was trying the same thing, he saved the post for two years before trying it in his Chaii Stop.
Well, definitely a good idea, isn't it?
Share Your Views In Comments Below