News
This Woman Had The Most Horrific Experience With Ola, What Happened Next Will Freak You Out
We frequently come across stories of men and women being harassed while travelling in Ola and Uber. It's not surprising anymore. And that, my friends, is the most alarming part.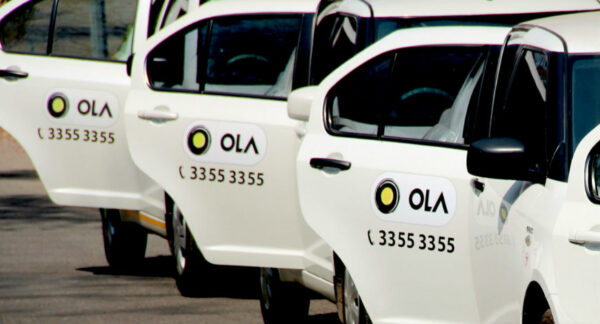 To make matters worse, Ola and Uber customer support guys rarely take the matter into consideration. This is what happened to Akanksha Hazari, a resident of Bangalore who faced her nightmare a few days ago.
In a tweet, Akanksha wrote,
2nights ago, Dec 10 night, bet 11-2am I was harassed & nearly assaulted on an @Olacabs ride from Bangalore Airport>City. I am sharing my story because after 3days of followup, I have received no update & in fact been charged for the scariest ride of my life.This is what happened

— Akanksha Hazari (@AkankshaHazari) December 11, 2018
On December 10, Akanksha got into an Ola in Bangalore and was on her way from the airport to the city. The driver deviated from the prescribed route, stating that he had no money for a toll.
When she protested against the narrow and dark alleys that the driver opted for, he got aggressive and verbally used her. He threatened her and asked her to leave the car.
She did what any woman would do and pressed the emergency button in the car. Following that she received a call from a customer support executive who assured her that her driver would drop her off and that her ride would be tracked.
However, as Akanksha wrote, that did not happen.
A few kms further down he stops the car on the side of a poorly lit road and turns of the engine. He continues to make calls. Now I am really scared. There is nothing around me. Again only a few men loitering. I am not from Bangalore and I don't know where I am.

— Akanksha Hazari (@AkankshaHazari) December 11, 2018
She even tried calling the police, but to no avail.
I immediately start to press on the emergency button again. 1..2…3…5…10 times, no call back. I call the police and give them the cars plate number. They ask where I am but I don't know how to explain it. The call ends and I have no idea if they are coming or not.

— Akanksha Hazari (@AkankshaHazari) December 11, 2018
Finally, she ended up pressing the emergency button numerous times before getting a call back. Frantic and in tears, Akanksha explained her plight to the executive who tried to help her.
Finally he takes the Exec calls. There is a very heated discussion. After some time, the Exec speaks to me & says has made the driver commit to dropping me to my destination. Further I am to take the drivers phone & he will stay on speaker until I reach, like a remote escort.

— Akanksha Hazari (@AkankshaHazari) December 11, 2018
Eventually, Akanksha reached her destination and was glad to get out of the car, safe although traumatized beyond repair.
In a series of tweets, Akanksha asked Ola how on earth they could even hire such a driver. She claims that this is one of the most horrific experiences of her life and the worst part is, Ola has made no amends in this case.
She has repeatedly tried to reach out to the customer service executives after the completion of her trip but there has been no updates from Ola as of yet.
Akanksha asks a valid question in this tweet,
@Olacabs what are you doing to keep women safe, truly? Because right now, it looks like women are just a revenue stream to whom you do enough to *appear* to care, but you're just in it for our $ in reality. Once you have it, you're gone. @bhash @ola_supports

— Akanksha Hazari (@AkankshaHazari) December 11, 2018
We got in touch with Ola regarding this incident and here's what Ola spokesperson said:-
"We deeply regret the experience that the customer had to go through. The driver in question had been off-roaded immediately, and has been blacklisted from the Ola platform. Safety of customers is our top priority and we are committed to ensuring that initiatives like the in-app Emergency button, a 24×7 Safety Response Team, and Ola Guardian amongst others, help our customers feel safe when they use the Ola platform. We have extended support to the police in sharing all information to help them with the investigation".
We appreciate Ola for taking quick action and can only hope that such incidents are avoided in the future.
Share Your Views In Comments Below