News
Twitter Flooded With Tweets Against Modi Government After BJP IT Cell's Google Doc Got Hacked
Yesterday, the IT cell of the BJP faced its worst nightmare when a Google document which contained tweets and messages created by party workers for a Twitter campaign was hacked by mischief makers.
The shared document, which was meant only for the eyes of the party workers, got leaked and then modified by the hackers. This consequently resulted in a series of tweets against the Modi government.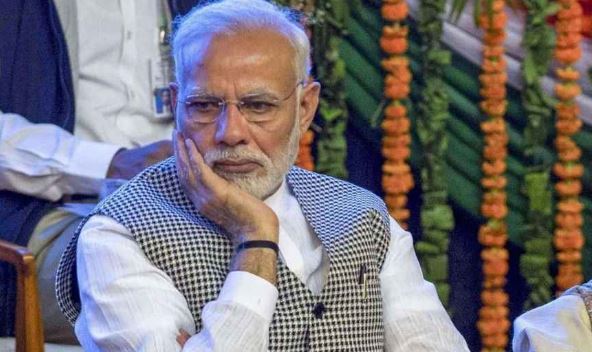 Pratik Sinha, founder of a fact checking website, revealed what exactly followed in a number of tweets.
How do you get a Union Minister to tweet what you want? Well, you go and edit the trending document made by BJP IT cell, and then you control what they tweet. Thread.

Here's the video of this morning when their trending document got automagically updated 🙂

1/n pic.twitter.com/6DLwDPg2CV

— Pratik Sinha (@free_thinker) February 13, 2019
The hackers made slight changes to the document which had to shared, and sentences were altered in order to make it look like a direct attack on the Modi government.
For example, sentences like "Modi has looked into the interests of the masses" were tweaked to "Modi only protected the richest." Or, "working for the middle class is high on the agenda of Modi Govt" became "working for the middle class is low on the agenda of Modi Govt".
These were all shared under the hashtag #Modi4NewIndia.
That was not all. Hundreds of tweets went out from the official Twitter handles of the BJP workers, which included personalities like Union Minister Radhakrishnan. All of these tweets contained botched information, and carried out an attack on Modi and his party.
And then you can get a Union Minister to tweet that "working for the middle class is low on the agenda of Modi Govt"

CC @PonnaarrBJP

2/n pic.twitter.com/79WH2r73C5

— Pratik Sinha (@free_thinker) February 13, 2019
For instance, a tweet by BJP Assam's twitter handle read, "Dishonesty and lack of transparency is the hallmark of New India under Modi government."
A large number of these tweets were eventually pulled down, but unfortunately for Modi, the damage had already been done. Screenshots began to circulate, and a nightmare ensued.
What Mr. Sinha and a lot of Twitter users have highlighted is the fact that this hack exposes the inner workings of the BJP and its IT cell.
Essentially, the irony here is that a non government entity has complete control and autonomy over the social media accounts of the Union Minister and other members of BJP. In other words, this entity is responsible for tweets made from all the official accounts.
Nevertheless, the BJP is taking extensive measures to manage mischief while the scandal rages on. Stay tuned for more updates.
Share Your Views In Comments Below