Entertainment
Want To Know Who This Mystery Girl From FIFA Match Is? We Found Her
FIFA matches are highly exciting; everyone is busy cheering up for their respective countries. Couple of days back, Columbia and Japan locked horns at Mordovia Stadium.
Columbian fans were highly disappointed because their team couldn't defeat Japan. Amidst all this disappointment, there was one reason to smile too. Wondering what? Well, it was this mystery girl who captured hearts with her mesmerizing beauty.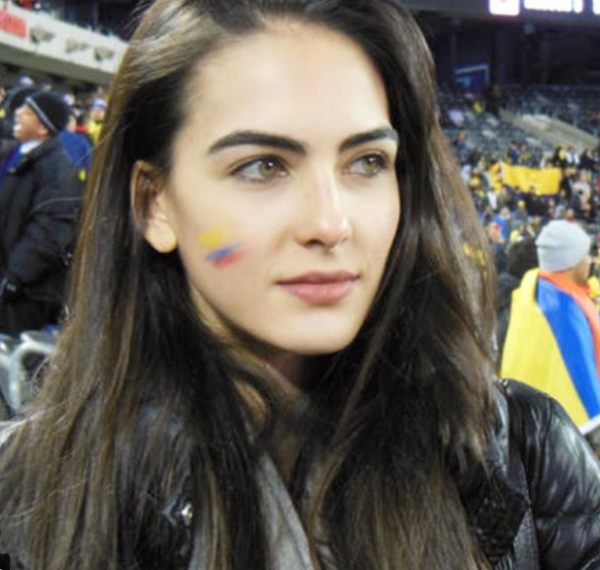 The photographer clicked her at the perfect moment & the moment her pic went viral, everyone started asking, "Who is she?".
We did our research and found her. Want to know her identity? Well, she's Daniela Botero, an actress and model from Columbia. She enjoys a huge fan following on her Instagram account. Daniela had come to the stadium to cheer for her favorite team Columbia. She's 32, but her hot and sexy figure makes us feel she's in her early twenties.
Here are 8 pictures of the beautiful girl…
Wow, what eyes!
Swag!
Her hotness!
Can't get over her?
Sexy!
Style score: 100/100!
The red hot beauty!
Did you fall for her?
Isn't she beautiful? She added a lot of charm to the stadium with her presence. Waiting to see some more beautiful guests in upcoming matches.
Share Your Views In Comments Below