Brands
We Finally Know The Truth Behind The Weird 'Aa Raha Hoon Main' Billboards
The roads of cities are normally cluttered with big hoardings featuring ads of brands but what people saw during last few days was very confusing. There were some weird billboards that made people curious to know about them.
If you look carefully at them, the hoardings are indicating the arrival of some monster who will destroy the city. There is no brand logo, no news conference that helped people know about the maker of these billboards. Here are the hoardings we are talking about: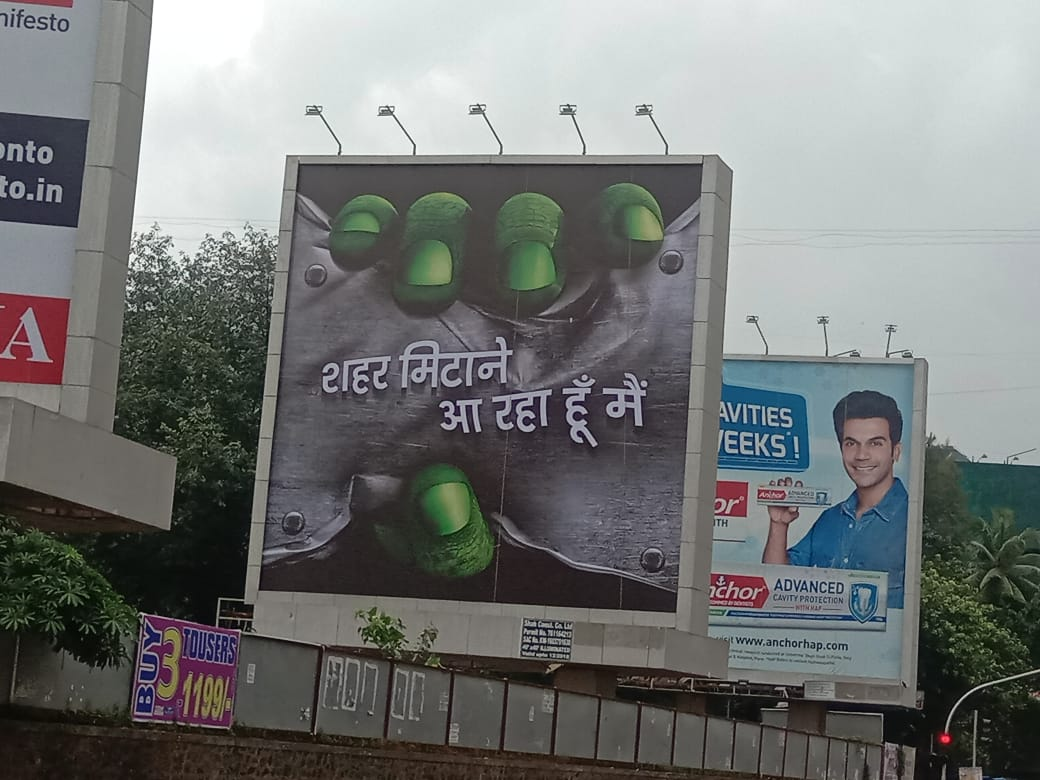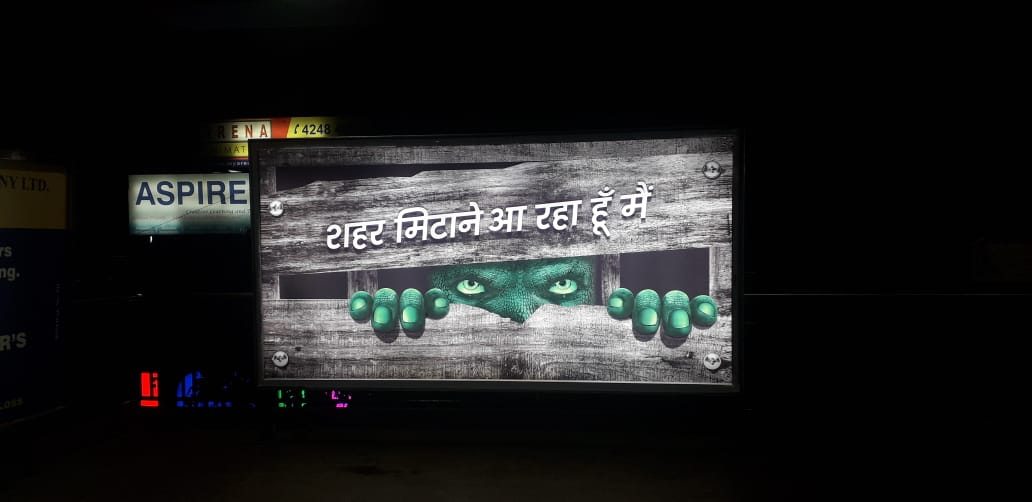 Mysterious, isn't it? Many social media users even took the help of social media by posting photos of the billboards and asking if someone knows the reality behind these using hashtag #AaRahaHoonMain.
1.
Apun ko lagta hai ki Gaitonde ka Baap aarela hai 🥶🥶#AaRahaHoonMain pic.twitter.com/BZTlCw3xlT

— Maithun (Fauxy) (@Being_Humor) August 27, 2019
2.
Whatever it is, Avengers will assemble 👫👭🦹🏼‍♀#AaRahaHoonMain pic.twitter.com/kIIV2v9QjH

— Pakchikpak Raja Babu (@HaramiParindey) August 27, 2019
3.
Sheher Ko eraser se mitaega ya whitener se 😂 #AaRahaHoonMain pic.twitter.com/KjjC2FQZOl

— Ankita (@lady_gabbar) August 27, 2019
4.
I think Thanos is back and coming to Mumbai this time 🤓#AaRahaHoonMain pic.twitter.com/FI2an77log

— Anamika Mishra (@anamikawrites) August 27, 2019
5.
Whoever it is, I want wonderwoman to save me!!🦹🏼‍♀ #AaRahaHoonMain pic.twitter.com/HDksfSidki

— The-Lying-Lama 2.0 (@KyaUkhaadLega) August 27, 2019
6.
Sharma ji ka ladka aa raha hain kya? #AaRahaHoonMain pic.twitter.com/9285JiSUOS

— Priya Malik (@PriyaSometimes) August 27, 2019
Well, it turns out that it was a well-planned and executed move by ZEE TV to create curiosity and excitement for their upcoming show Haiwaan. These hoardings have been replaced by new ones revealing the launch date of the show having a monster-like character.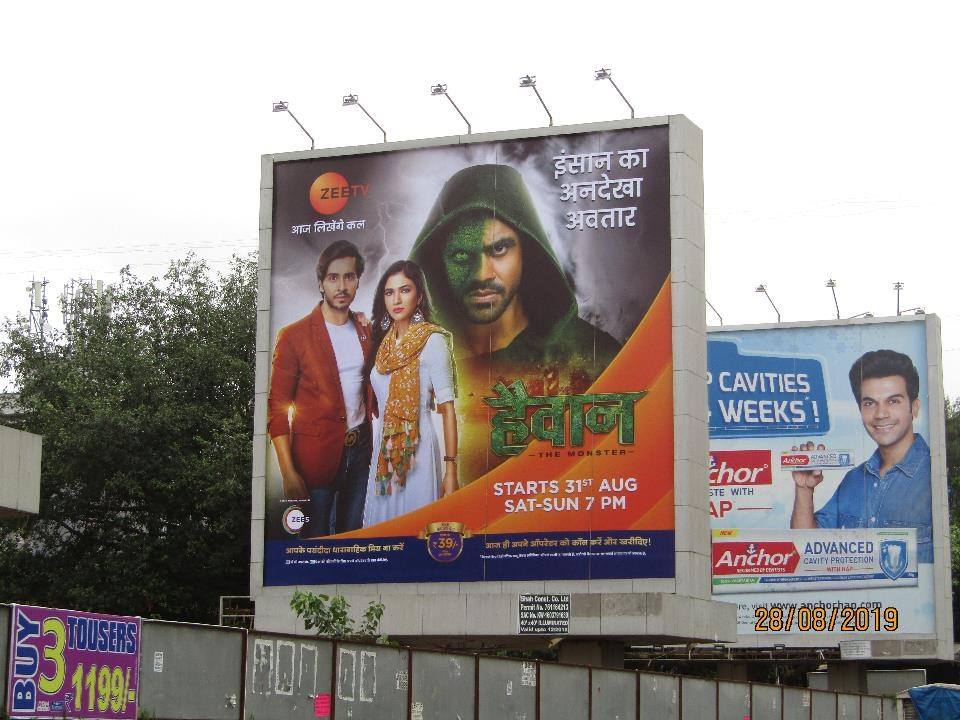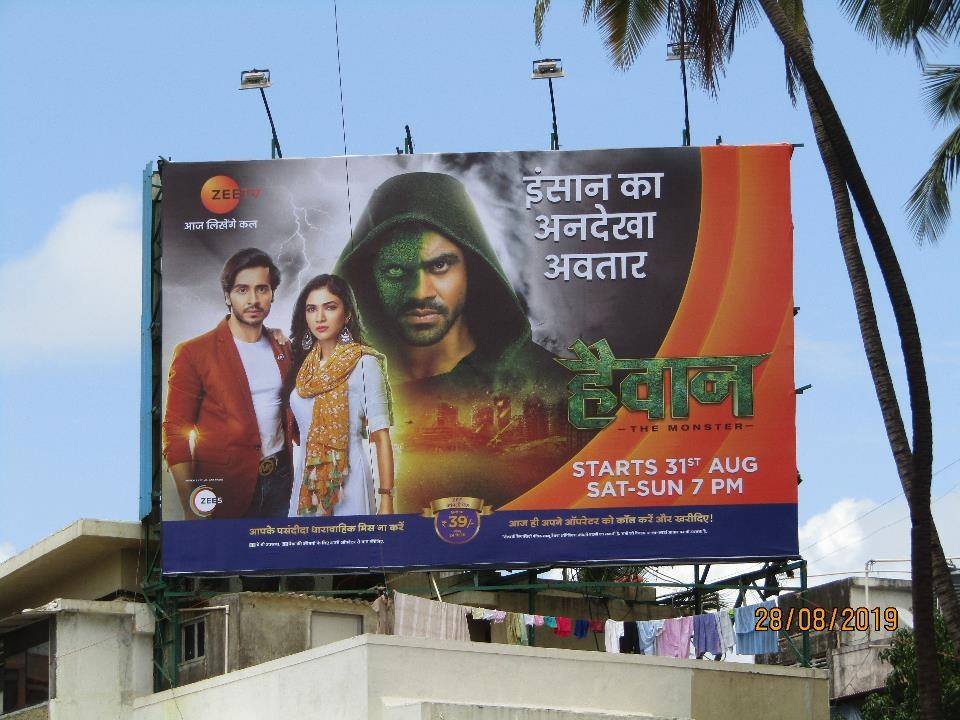 With these hoardings, ZEE has created curiosity amongst the audience by surprising them. Also, such hoardings make deep impact on the mind of viewers that lasts for a longer period of time than the normal promotional posters.
Talking more about Haiwaan, it will release on 31st August. Previously ZEE had shared the teaser of Haiwaan that showcased a destructed city with buildings collapsing and helicopters flying around.
With such creative marketing concept, we can expect that Haiwaan is going to be different from all the other shows with something refreshing for the audience.
Share Your Views In Comments Below