Entertainment
We Have Found Indian Lookalike Of Tyrion Lannister. He Is Exact Copy And It's Hard To Believe
Tyrion Lannister of Game Of Thrones i.e Peter Dinklage is one of the most famous personalities of recent times. The lovers of Game Of Thrones series love his character in the show.
The worldwide fans of Peter Dinklage will love to know that we have a lookalike of him here in India. The man named Tariq Mir is based in Kashmir looks exactly like Peter Dinklage. One look at him and you will not be able to spot any difference between the two.
Tariq Mir was brought in the limelight by Bollywood filmmaker Imtiaz Ali who was in Kashmir 3 months back. Imtiaz clicked a pic with him and posted it on Instagram with an interesting caption. He wrote-
with Tyrion Lannister at the Pahalgam festival 🙂 😛
You can also check the picture below-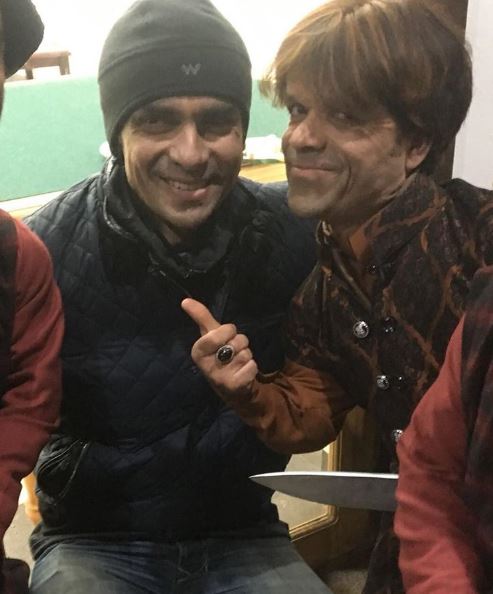 Reportedly, the man was spotted while Imtiaz Ali's line producer, Khawar Jamsheed was auditioning for the role of a clown for a children's event.
Soon after the post by Imtiaz Ali, the Kashmiri man has got famous. He has even started getting roles in regional shows.
Speaking to Mumbai Mirror about it, Tariq said-
"Now it's a part of my daily routine. My first reaction after seeing Tyrion Lannister was to thank God for making me look like him. I also thank Khawar, who trusted in me and has invested in me. Whatever I am today, it is because of him."
He also added-
"Now, I have become famous. It has given me and other actors in the Valley hope that we can accomplish big things. I recently played Tyrion in a short film and now it is my dream to meet him," Tariq says, adding that he devotes two-three hours every day to YouTube videos of Dinklage. "I imitate his walk, his style… even his clothes. I feel proud every time I see him on GoT. Tyrion Lannister is an inspiration for every dwarf."
Isn't this amazing?
Share Your Views In Comments Below