Sports
Gautam Gambhir Tweets A Cryptic But Clear Message For Pakistan. Twitterati Is Loving It
Gautam Gambhir has been one of the most respected Indian cricket players. Even though he is retired now, he continues to rule the hearts of many people thanks to his attitude and love towards the nation.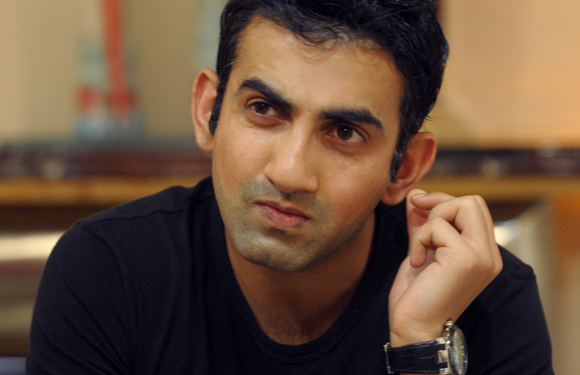 Gautam Gambhir is active on social media and often shares his views on nation related topics and most of those views are strong.
The former cricketer recently tweeted about government taking away the MFN status from Pakistan. Posting a cryptic but a clear dig on Pakistan, he has surely become a social media sensation again. He tweeted-
I have some news for Pakistan. We should continue their 'MFN' status. Only thing is, that this time we the civilians will decide what 'F' stands for.

Now that's what we call, "Bahot Hard". Here's how Twitterati reacted-
#1
इस देश को गौतम गंभीर जैसे इंसानों की जरूरत हैं जो देश के लिए हरपल जितना संभव हो सकता हैं उतना करते हैं और देश विरोधी ताकतों का खुलकर बिना डगमगाए सामना करते हैं। आपको मेरा बहुत बहुत नमन हैं सर 🙏
वंदे मातरम 🇮🇳
जय हिंद 🇮🇳

— sunil kumar swami (@sswami328) February 16, 2019
#2
In a world full of scoundrels, be a Gambhir.

— Siddhi Sankalkar (@SiddhiSankalkar) February 16, 2019
#3
I'm happy to be with you Gautam and I appreciate your Stand.

— Shaligram Singh (@ShaligramSing15) February 16, 2019
#4
How abt both M&F.

— Ravi (@rkiyer0209) February 16, 2019
#5
Thats cool Gautie like your square drive😂

— Dr Raj Prem (@rajprem1) February 16, 2019
#6
Exactly right Gauti..

— Sreekanth Nair (@NairShreekanth) February 16, 2019
#7
Very well said!

— Pallavi Sharma (@Pallavi19398985) February 16, 2019
What's your take on this?
Share Your Views In Comments Below