Bollywood & TV
Hina Had The Best & Most Subtle Response For Trollers Who Trolled Her For Footwear
Ever since Bigg Boss 11 is over, Hina Khan has become a target of unnecessary trolls and comments. Be it for her outfits or be it for her makeup, trollers never spare her on any occasion.
Couple of days back, Hina and her beau Rocky were trolled because they posed in front of a Ganesha statue without removing footwear. Well, Rocky and Hina took a break and visited a vineyard with a group of friends.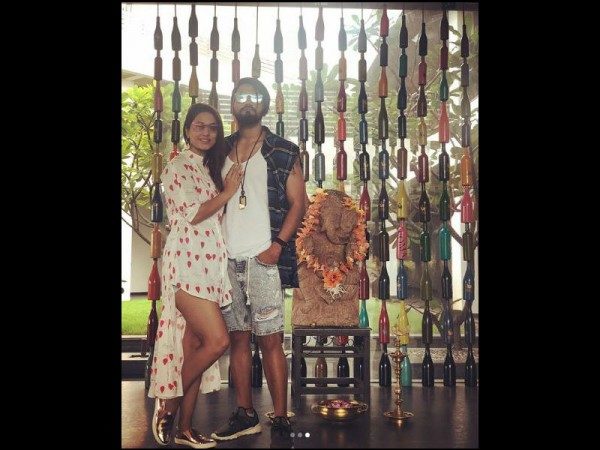 However, as soon as the pic was posted by Rocky, trollers started their job of thrashing them. They also said that the duo doesn't have any religious sense. In fact, religious sentiments of many people were hurt due to this behavior.
Finally, Hina has reverted and has give the best response to trollers in her own style. A fan club posted her Insta story in which she clarified that it was the reception of a resort and not some temple.
Lol😂 that was place people enter from it was not temple. Hiro know what they are doing man. They are mature enough
[ @eyehinakhan gives it back to the trolls who blasted her for wearing shoes in front of Lord Ganesha's idol ] Kuch samjhy😂Burrrnnn🔥#hinakhan #HinaHolics pic.twitter.com/B7URS1iBUF

— Hinakhanhome🏘 (@HinaKhanHome) August 9, 2018
Without getting angry on anyone, Hina replied in the most subtle manner. Hope all trollers will shut their mouths now.
Share Your Views In Comments Below