Entertainment
Sarfaraz Finally Responds To ' Yawning Memes', Says He Didn't Commit A Crime By Doing It
India is unbeatable in the series till now, yesterday India beat Afghanistan by 11 runs and still holds a clean victory record till now. And we are hopeful that this continues. But the limelight of all the matches was the India-Pakistan match that was held on 16th June. India not only won the match but won many hearts too. Meanwhile, the Pakistani team was heavily criticized for its strategy and unfitness. Sarfaraz, skipper of the team and the wicket-keeper was seen yawning in the middle of the match.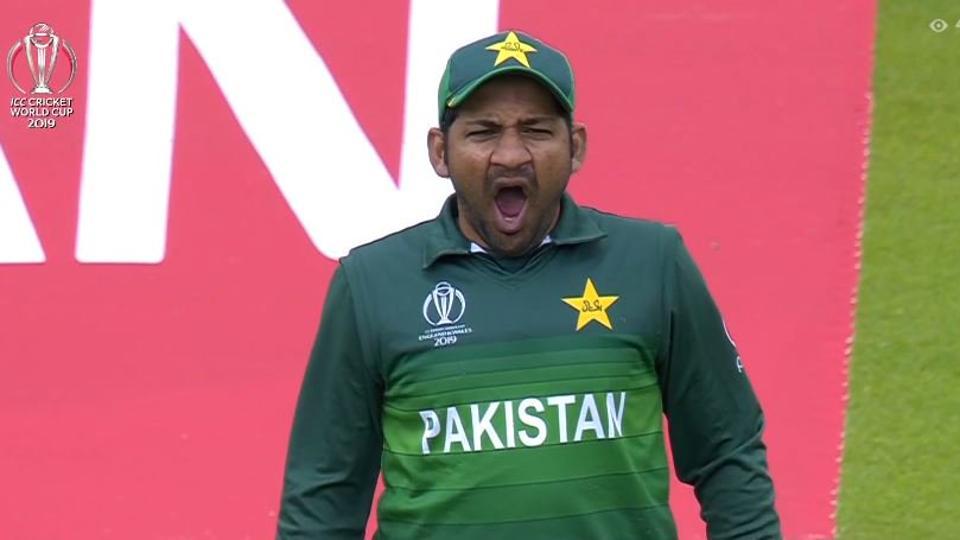 Naturally, no one was going to spare Pakistan after the loss but they also trolled Sarfaraz for yawning. Memes and jokes circulated around in tons. And to be honest it was funny to an extent, soon I pitied the guy more for being the center of such negativity, besides being wrong. In a video, he finally opens up about the jokes and memes spiraling around and says that if people made money out of me yawning, that's a good thing and he did not commit a crime.
Sarfaraz Ahmed "yawning is a normal thing to do, I didn't commit a sin. If people made money out of me yawning, that's a good thing" #CWC19 pic.twitter.com/aicexVuneP

— Saj Sadiq (@Saj_PakPassion) June 22, 2019
People had different opinions about this revelation, some supported him while others called him unprofessional.
Politician parliament me so jate hain par dusron ki yawning se bhi pronlem hai

— ROHIT SHARMA♠️ (@rohitsaloh) June 22, 2019
Poor guy..Really pity him.Seems to be simple n innocent person n ppl have guts to troll such simple ppl only n the brash ones get away with it..The guy is still smiling even after disrespectful behaviour by fans.

— Aham Brahmin 24/7 (@HindutvaSena) June 22, 2019
Now, that is EXACTLY what is wrong with our culture and team. It showed the lack of intensity, power, fight, confidence. Sarfraz needs to accept his mistaje. He is a Captain and should lead from the front. Will another boxer yawn in the cage? Body language matters. @SarfarazA_54

— SZee (@SZBUS) June 22, 2019
Ek toh choori opar se Seena zoori. This is hight of unprofessionalism. It's high time that PCB appoints a good, young and educated person as person and sack this buffoon asap.

— Hamaad Manzoor Qureshi (@hamaadqureshi) June 22, 2019
@SarfarazA_54 @TheRealPCB If he thinks yawning in a crucial match against arch rival is normal than you can understand the dismissal performance of his team.

— khurram Begg (@KhurramBegg) June 22, 2019
It's not a bad thing sir,
We as a viewer, had really forgotten our important commitments especially on that day, we even forgot to breathe/think sometimes, while watching that match,how could you yawn that easily amid the critical situation while carrying a huge responsibility..

— Zarmeen.. (@zar_meen) June 22, 2019
This is sad how he became a victim to all these memes and jokes. People even stopped and called him a ' sura ' this definetly crosses a line. We hope that he does not let these get into his head and performs well in the next matches.